A stylish and well-designed office environment can significantly impact productivity. The aesthetics of your workspace can influence your mood, motivation, and overall work experience. This article delves into the importance of office decor in enhancing productivity and aims to provide creative wallpaper ideas for home offices. We'll explore how the right office wallpaper by CostaCover can transform your workspace into a hub of inspiration and efficiency, helping you achieve your best work.
Choosing the Best Wallpaper for Office
When it comes to selecting the best wallpaper for your home office, several factors should be taken into consideration. Your choice of office wallpaper can significantly influence the atmosphere and functionality of your workspace. Here are some key factors to consider when choosing the ideal wallpaper for your office.
Color Psychology: Colors can impact your mood and productivity. Soft blues and greens promote calmness, while bold reds and yellows can boost energy. Consider the psychological effects of color when selecting your office wallpaper.
Pattern and Design: Wallpaper patterns can range from minimalist and subtle to bold and intricate. The design should align with your work style and preferences. Geometric patterns can convey professionalism, while botanical designs can bring nature indoors.
Lighting Conditions: Your office's natural and artificial lighting should influence your choice of wallpaper. Dark wallpapers may not be suitable for spaces with limited natural light, while lighter wallpapers can make the room feel more spacious.
Office Wallpaper Ideas for a Stylish and Productive Space
Green Hazelnut Maze Self Adhesive Wallpaper: Create an inviting background office wallpaper design with this green maze pattern. It adds a touch of nature to your workspace, promoting a calming and productive environment. The subtle hazelnut tones provide warmth and elegance.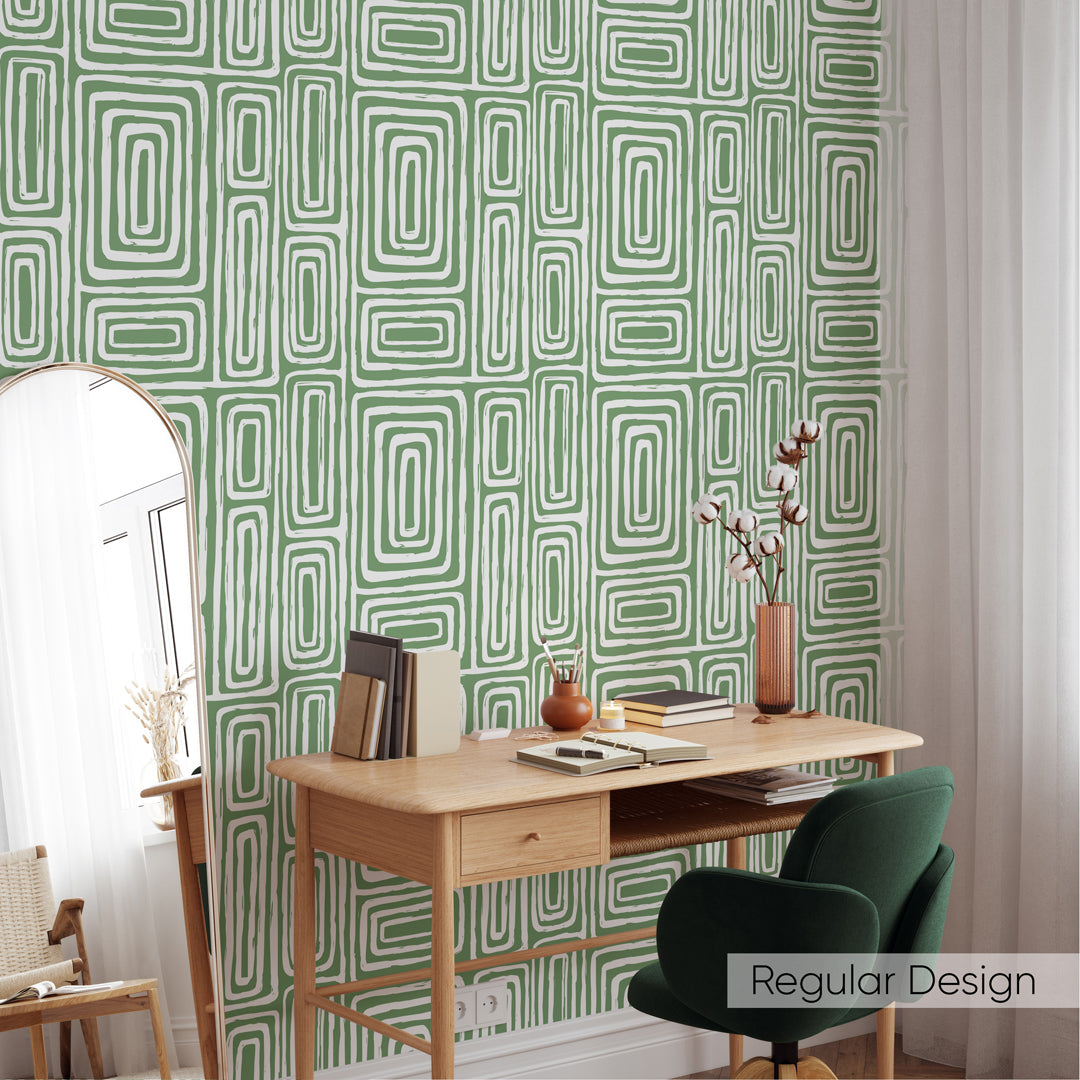 Neutral Boho Triangles Self Adhesive Wallpaper: For a modern and minimalistic look, consider these cute office wallpapers with neutral-toned boho triangles. They are perfect for those who appreciate simplicity and versatility in design.
Yellow Blue Wildflowers and Dark Background Self Adhesive Wallpaper: This wallpaper combines bold yellow and blue wildflowers on a dark background, creating an energetic and inspiring atmosphere. The contrast makes it an excellent choice for an accent wall in your office.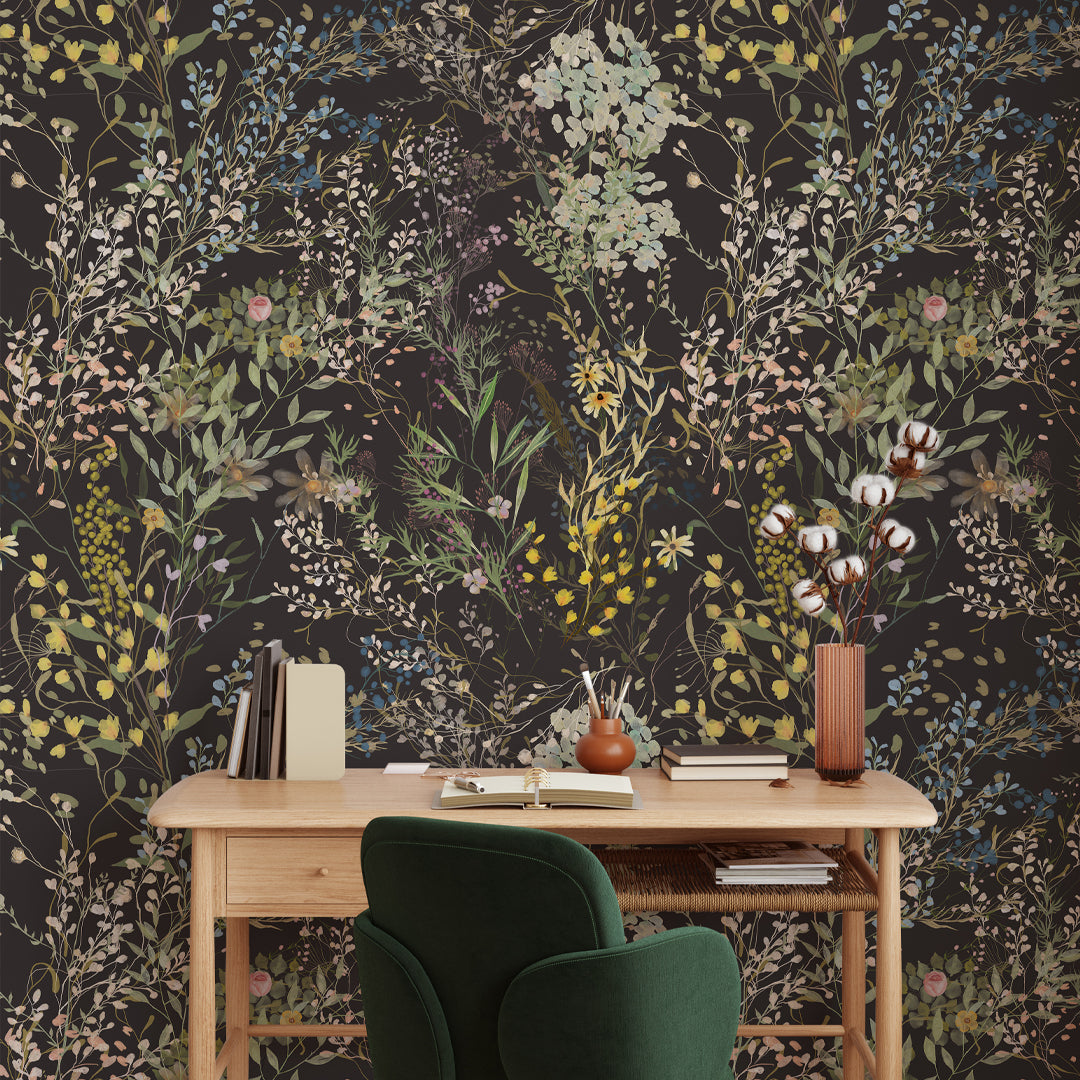 Beige & White Floral Botanical Self Adhesive Wallpaper: Embrace a sense of sophistication with this beige and white floral botanical wallpaper. The design exudes elegance, making it an ideal choice for an accent wall or the entire office.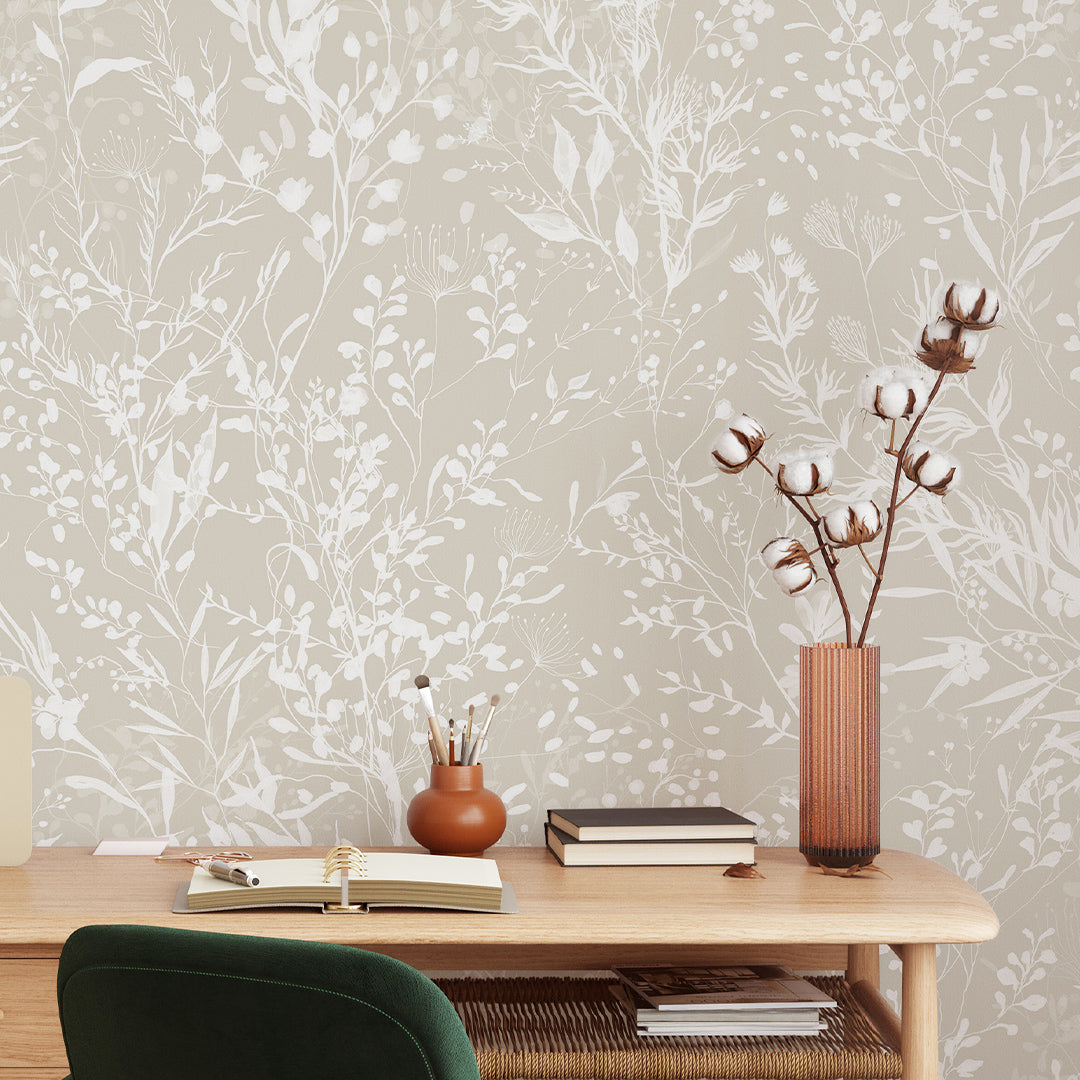 Self Adhesive Colorful Vector Abstract Eye Wall Mural: Add a touch of creativity with this eye-catching abstract wall mural. The colorful vector design infuses energy into your workspace, promoting a vibrant and dynamic atmosphere.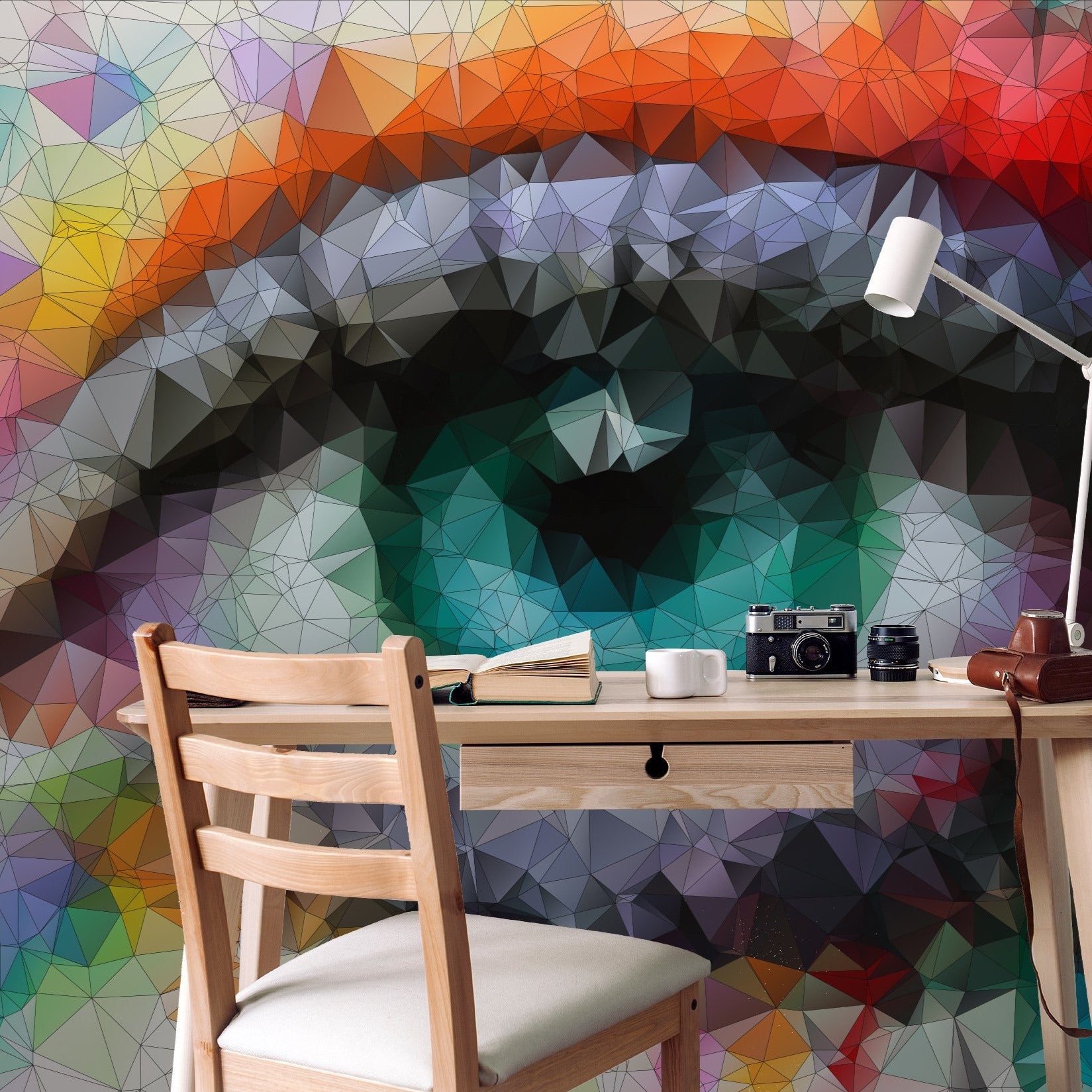 Black and White Abstract Female Line Art Self Adhesive Wallpaper: If you prefer a minimalistic yet artistic vibe, this black and white female line art wallpaper is an excellent choice. It adds a touch of class to your office decor.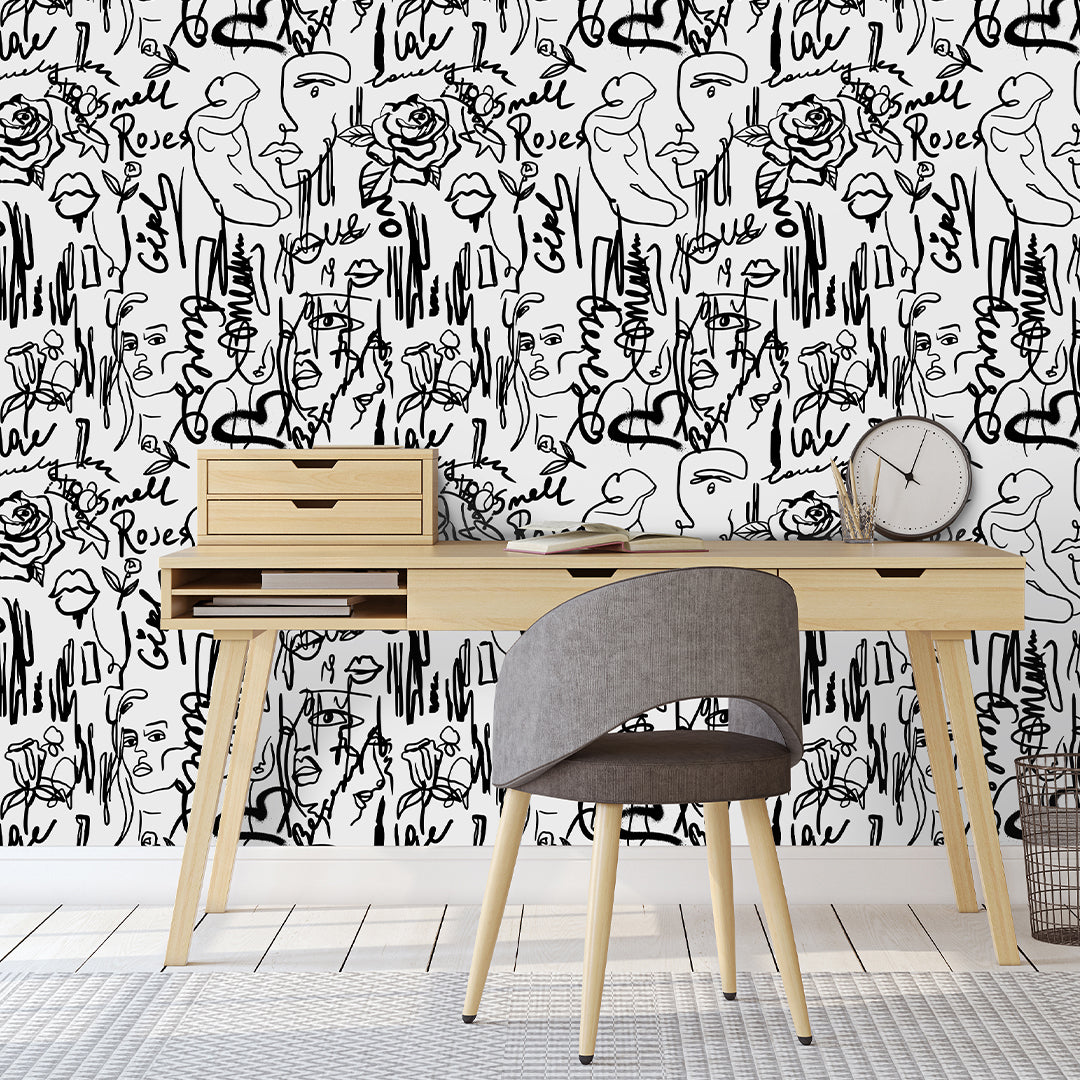 Green Abstract Mountains Self Adhesive Wall Mural: Get lost in the serenity of green abstract mountains. This modern wallpaper for office wall creates a soothing backdrop for your workspace, making it easier to focus on your tasks.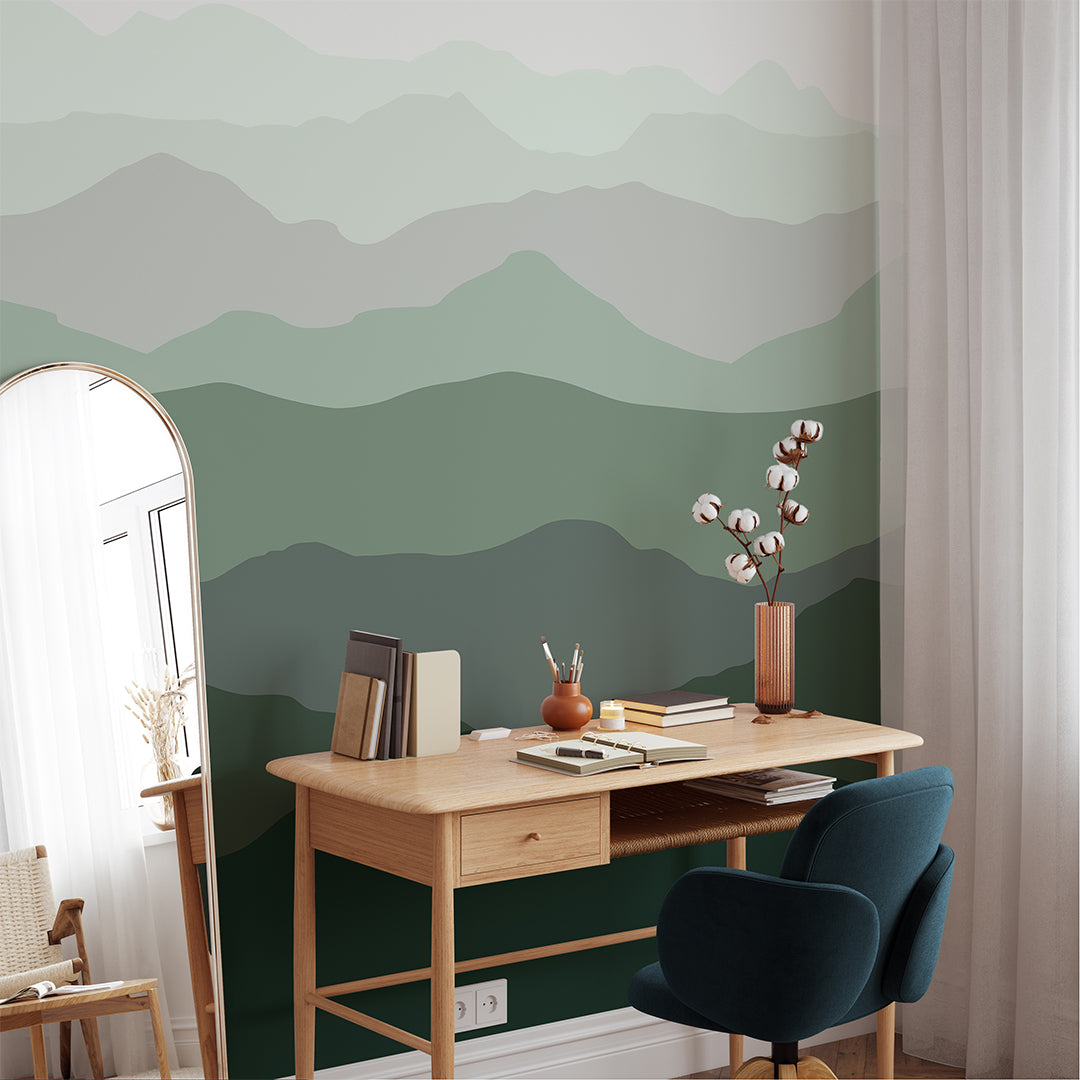 Self Adhesive Sketch Small Lightning Removable Wallpaper: This playful lightning design is perfect for those who seek a unique background office wallpaper. The sketched elements add a touch of creativity and imagination to your office space.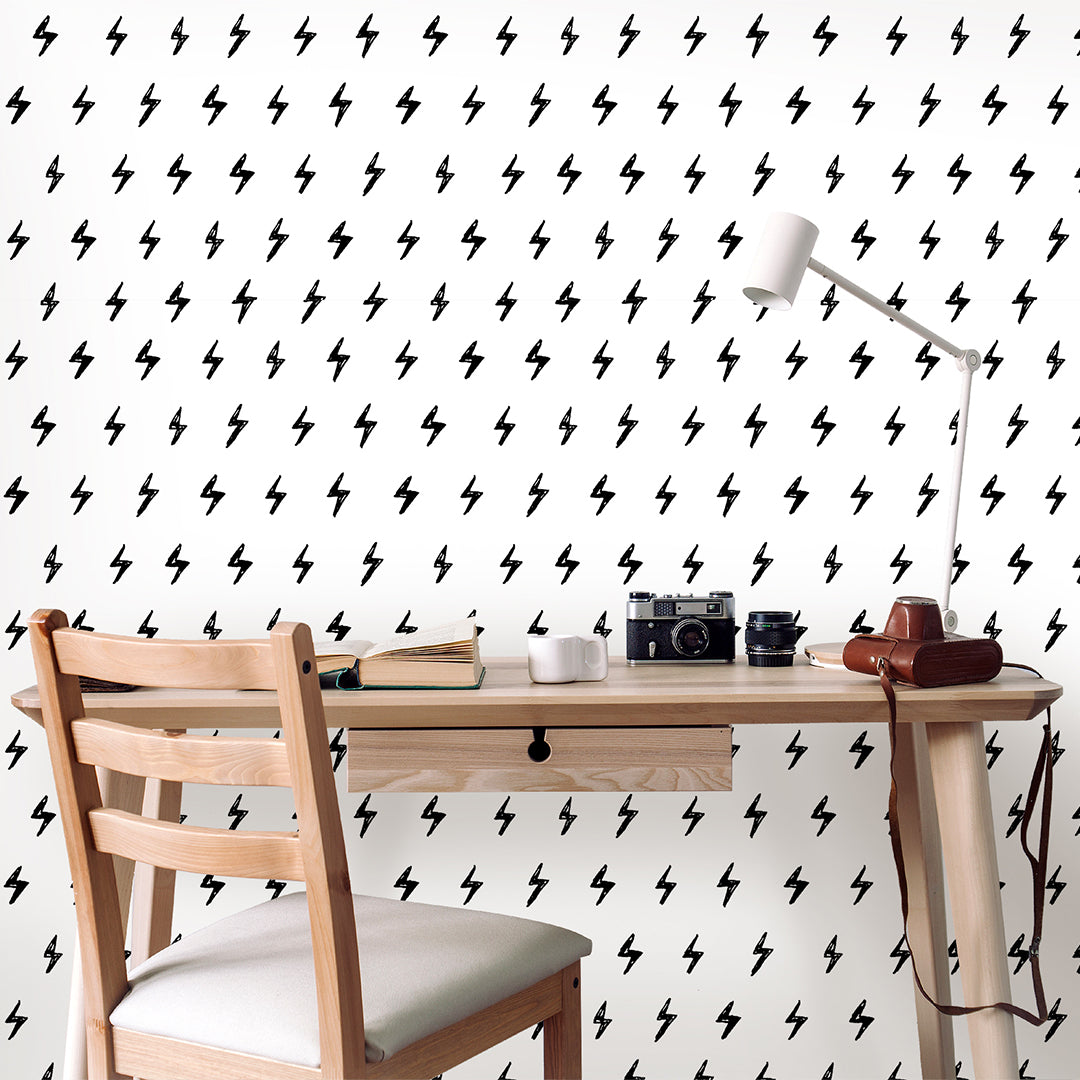 Abstract Mustard Color Stones Self Adhesive Wallpaper: For a contemporary and artistic look, consider this abstract mustard color stones wallpaper. It provides a visually stimulating background for your office, encouraging innovative thinking.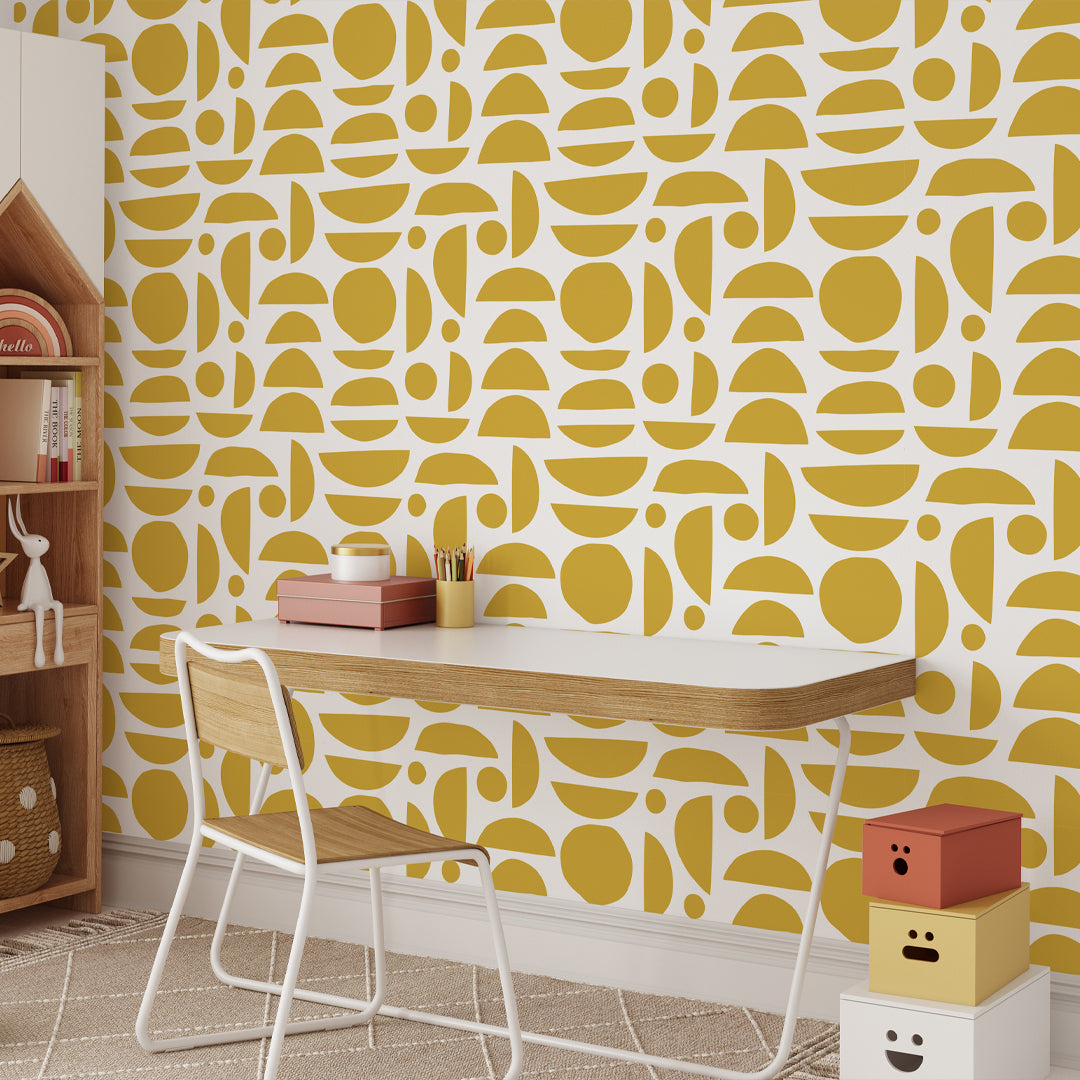 Self Adhesive Pink Peonies Greenery Watercolor Floral Removable Wallpaper: The soft and elegant pink peonies, combined with greenery and watercolor effects, offer a charming and peaceful atmosphere. This wallpaper is perfect for creating a calming and inspiring workspace in your home office.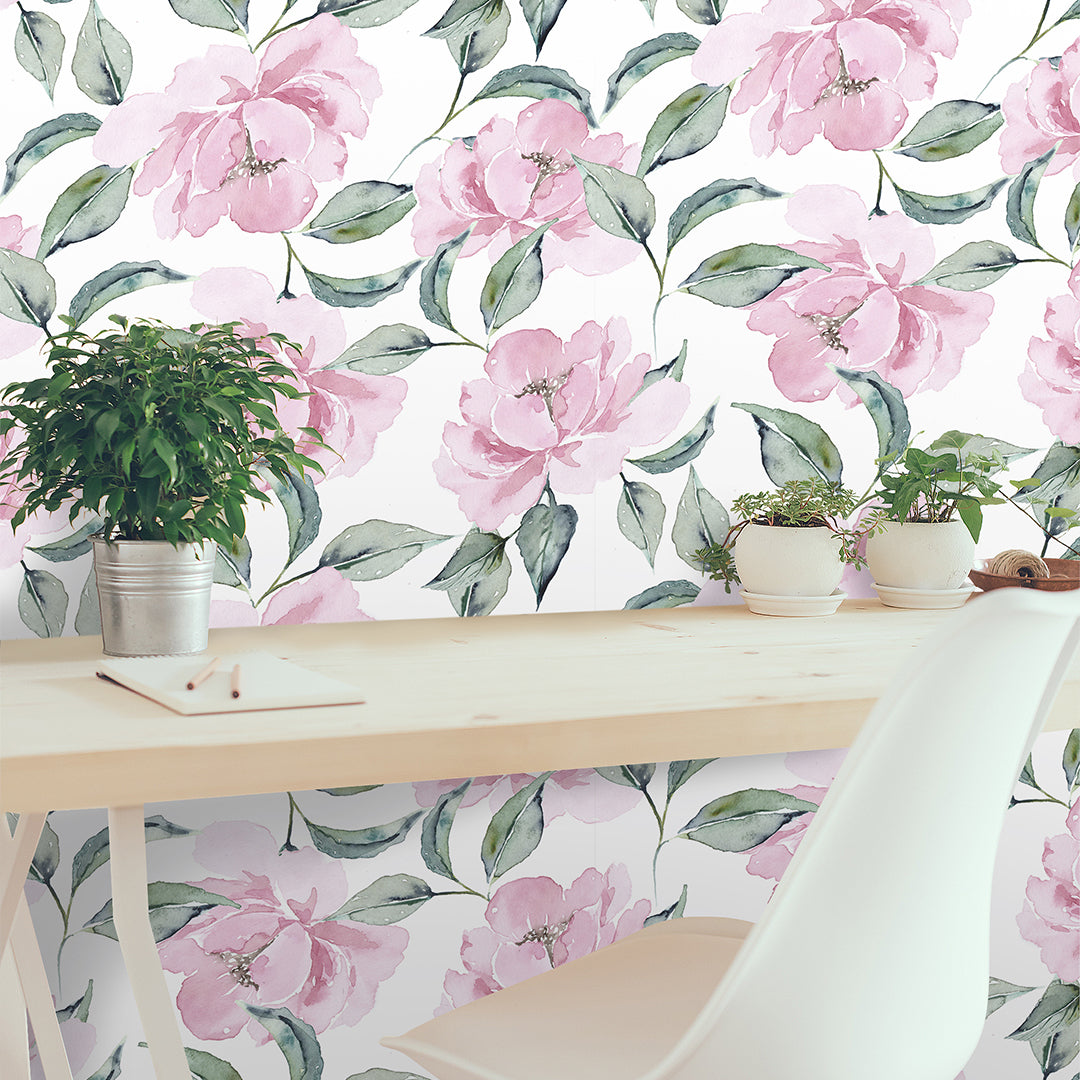 As we wrap up, we encourage you to consider these wallpaper office ideas for your home office. Whether you opt for a bold accent wall or prefer a subtle, inspiring backdrop, the right office wallpaper can truly make a difference in your work environment. It's time to turn your home office into a space that not only boosts productivity but also reflects your personal style and creativity. Explore the possibilities, and let your workspace become a haven of inspiration and focus.
---