This article delves into the captivating world of nursery decor and takes a closer look at how floral peel and stick wallpaper is shaping the design landscape for baby girls' rooms. From popular color palettes to creative decor ideas, we'll explore the delightful ways in which this 2023 nursery trends can transform a nursery into a haven of beauty and comfort. So, let's embark on a journey through the enchanting world of nursery design, where floral peel and stick wallpaper by CostaCover takes center stage in creating dreamy spaces for our little princesses.
What is the Trend in Baby Decor for 2023?
To create a nursery that feels both contemporary and comforting in 2023, it's crucial to stay in the know about the latest trends in nursery decor for girls. With the pace of interior design ever-changing, parents are increasingly seeking innovative ways to craft unique and inspiring spaces for their little ones.
Amidst the plethora of trends, one particular element that's making waves: floral peel and stick wallpaper. This trend is taking baby decor by storm, and for good reason. It seamlessly combines timeless aesthetics with modern convenience, making it a top choice for parents. Here are a couple of exquisite examples:
Wild Flowers Self Adhesive Wallpaper W051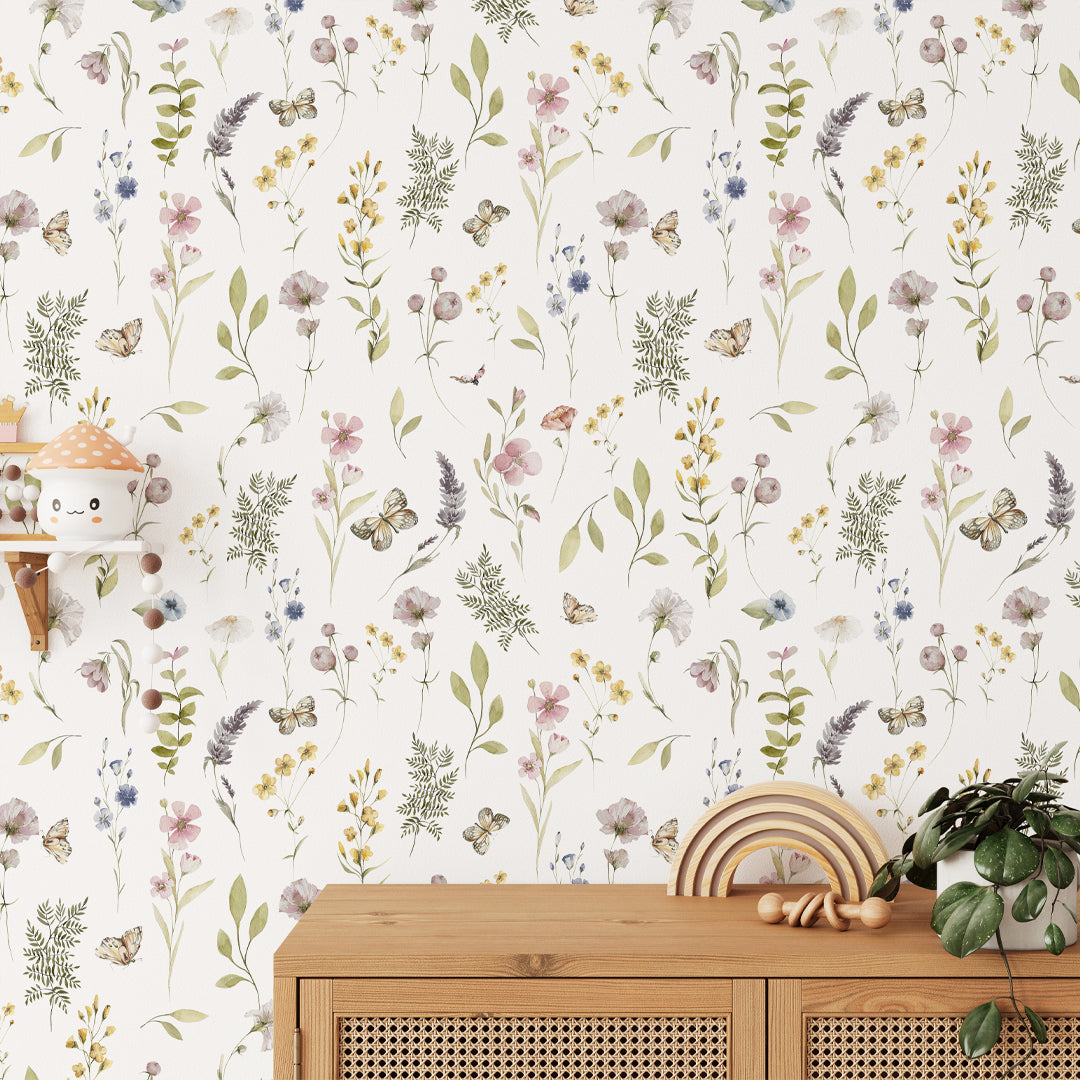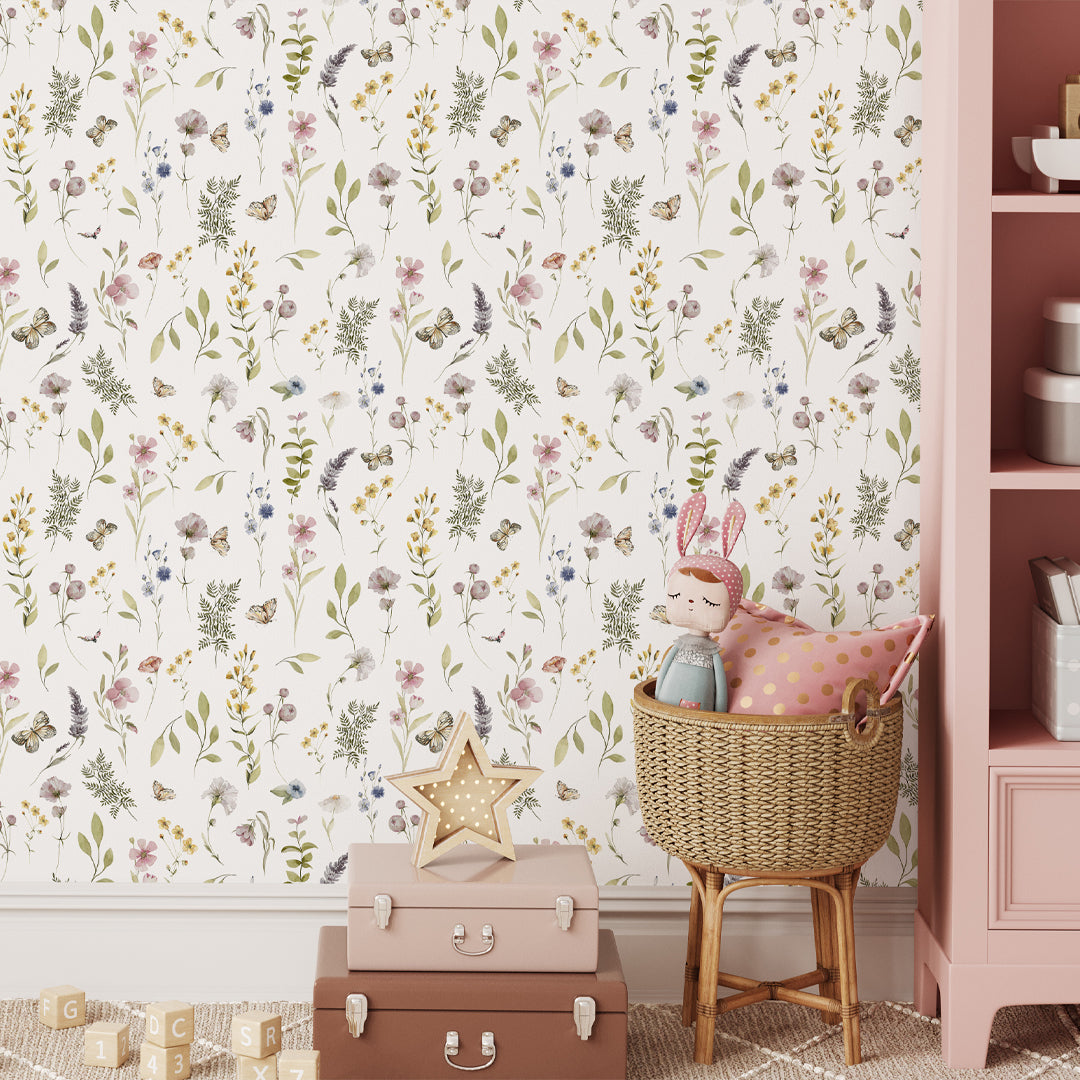 Pink Green Field Plants Self Adhesive Wallpaper W064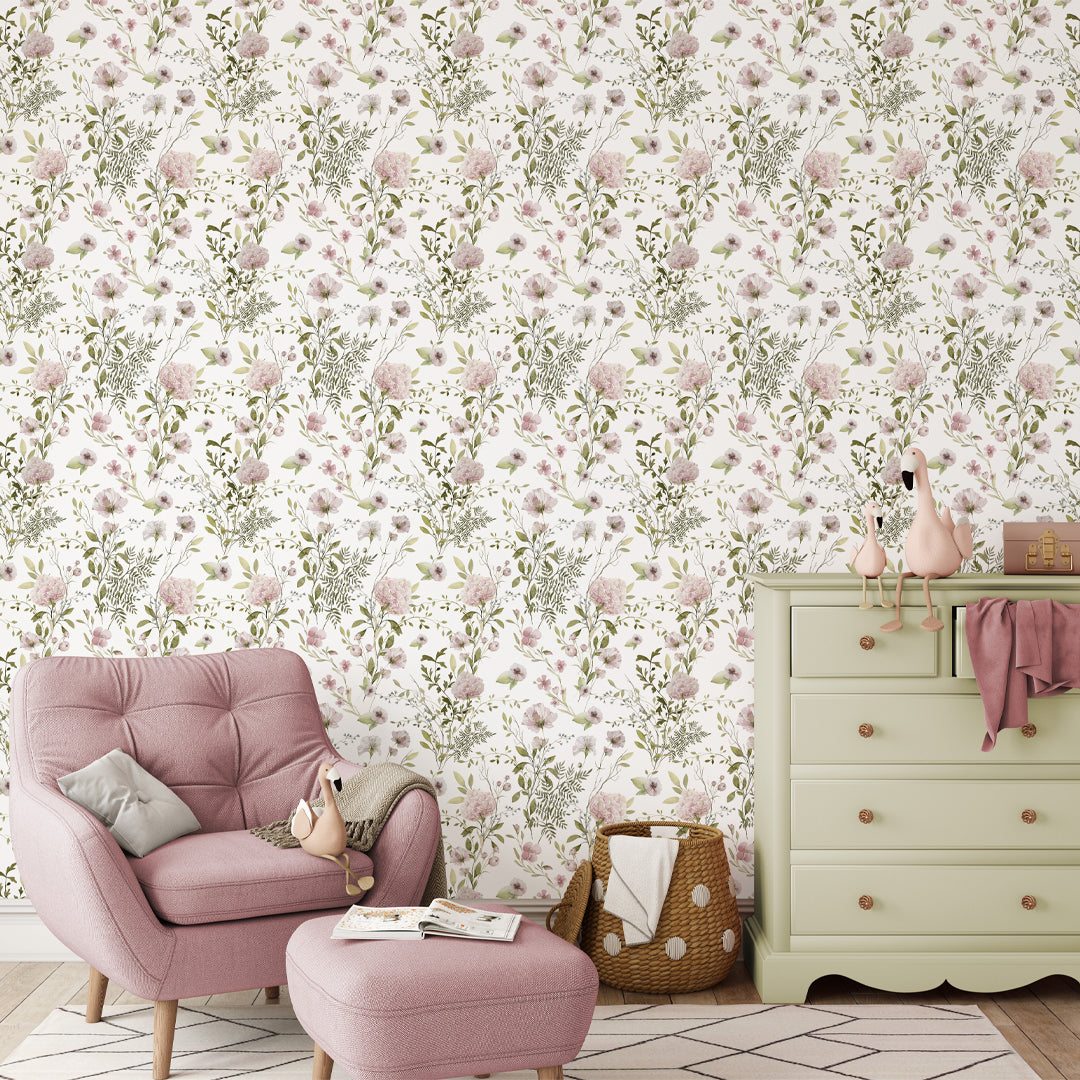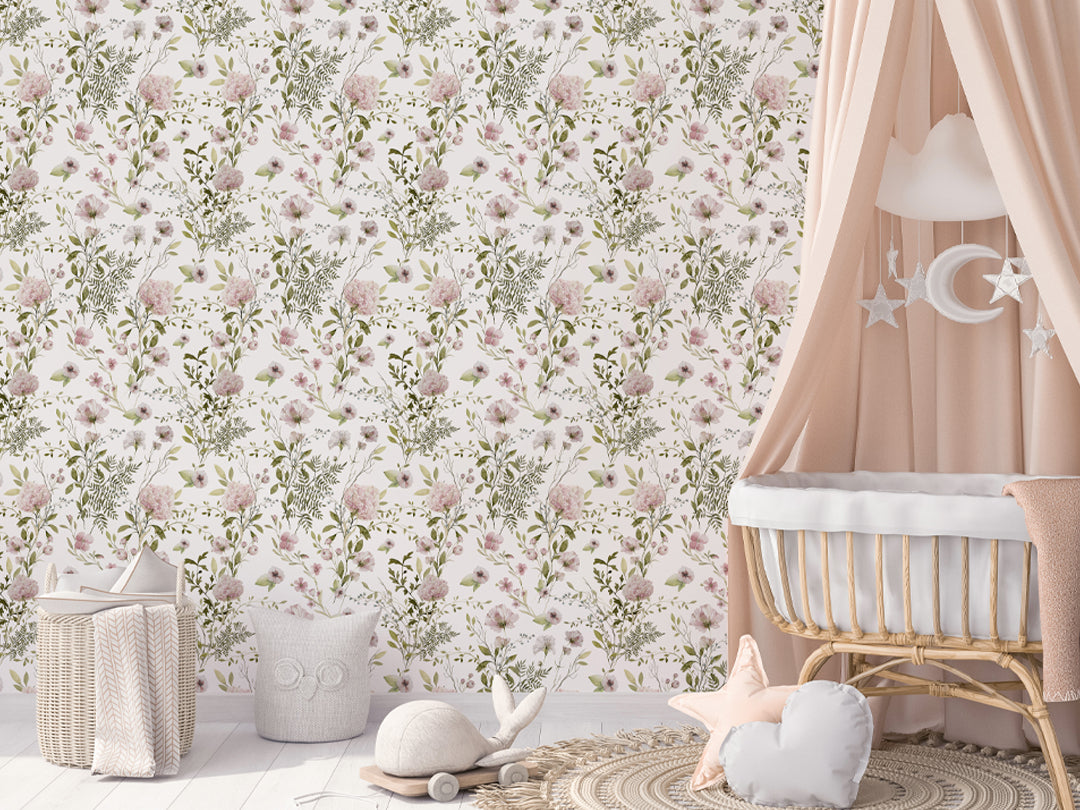 These stunning floral nursery wallpaper designs, such as the vibrant watercolor florals and the serene pink field plants, offer parents a delightful canvas to create enchanting baby girl's rooms. In the sections to come, we'll delve deeper into how these wallpapers and the broader floral trend are shaping the most fashionable nurseries of 2023.
Popular Baby Сolors 2023
In 2023, pastel colors continue to reign supreme when it comes to decorating baby girl's rooms. These soft and gentle hues create a soothing and tranquil atmosphere that's perfect for your little one's early years. Think delicate pinks, calming blues, and subtle greens to set the tone for a serene space where your baby can thrive. Here are some captivating options:
Pink Blossom Trees and Birds Self Adhesive Wallpaper W059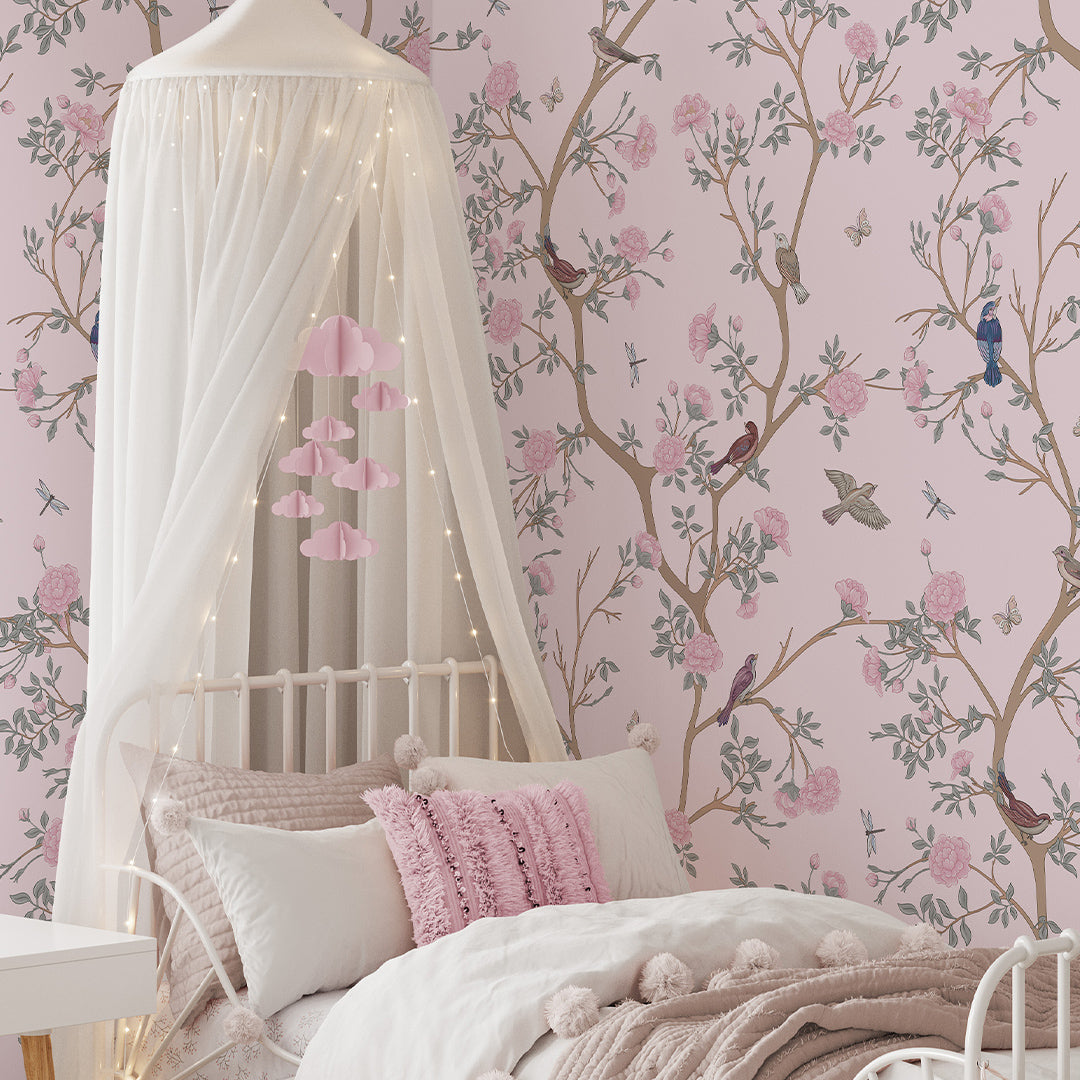 Beige Blossom Trees and Birds Self Adhesive Wallpaper W054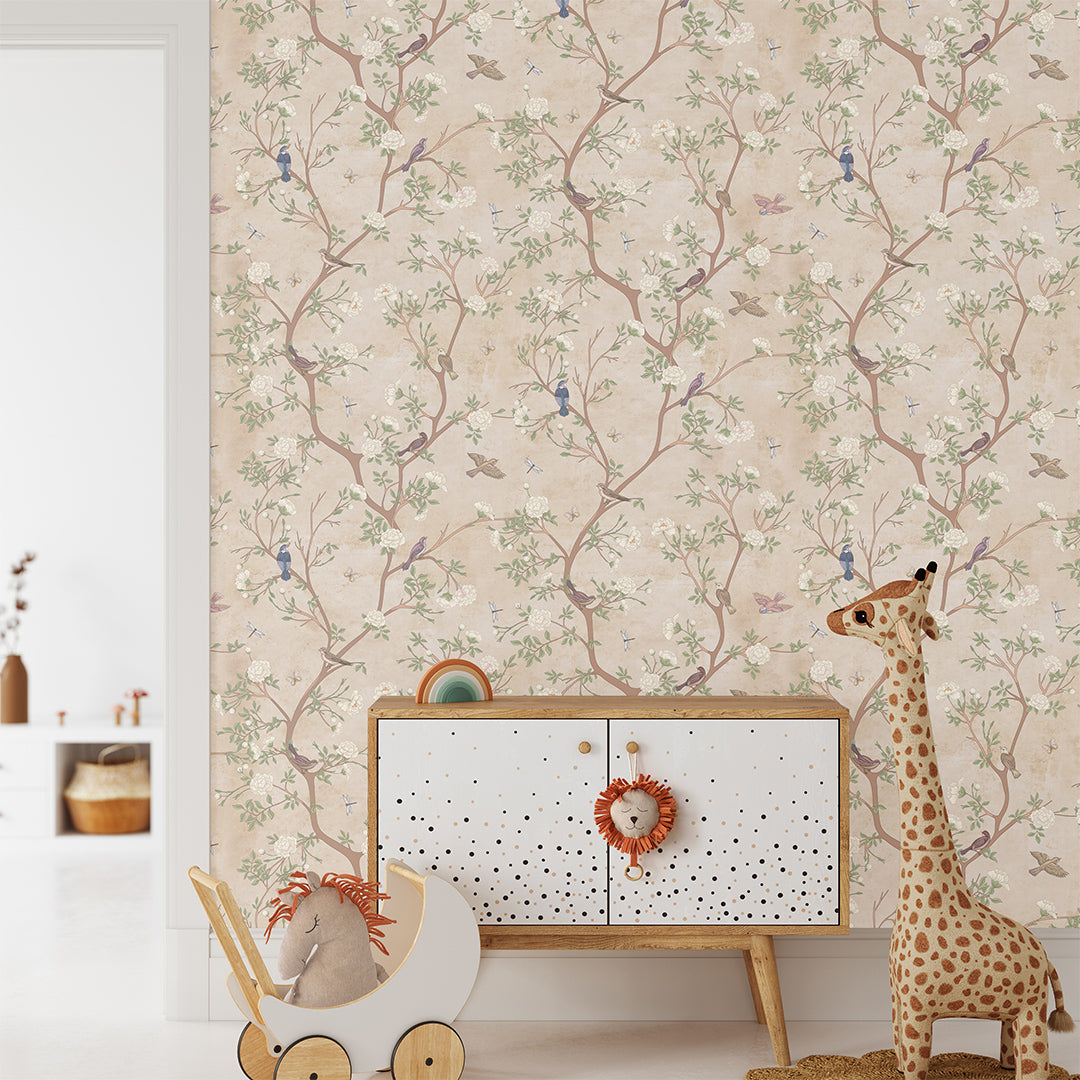 Beige & Gold Effect Floral Self Adhesive Wallpaper W052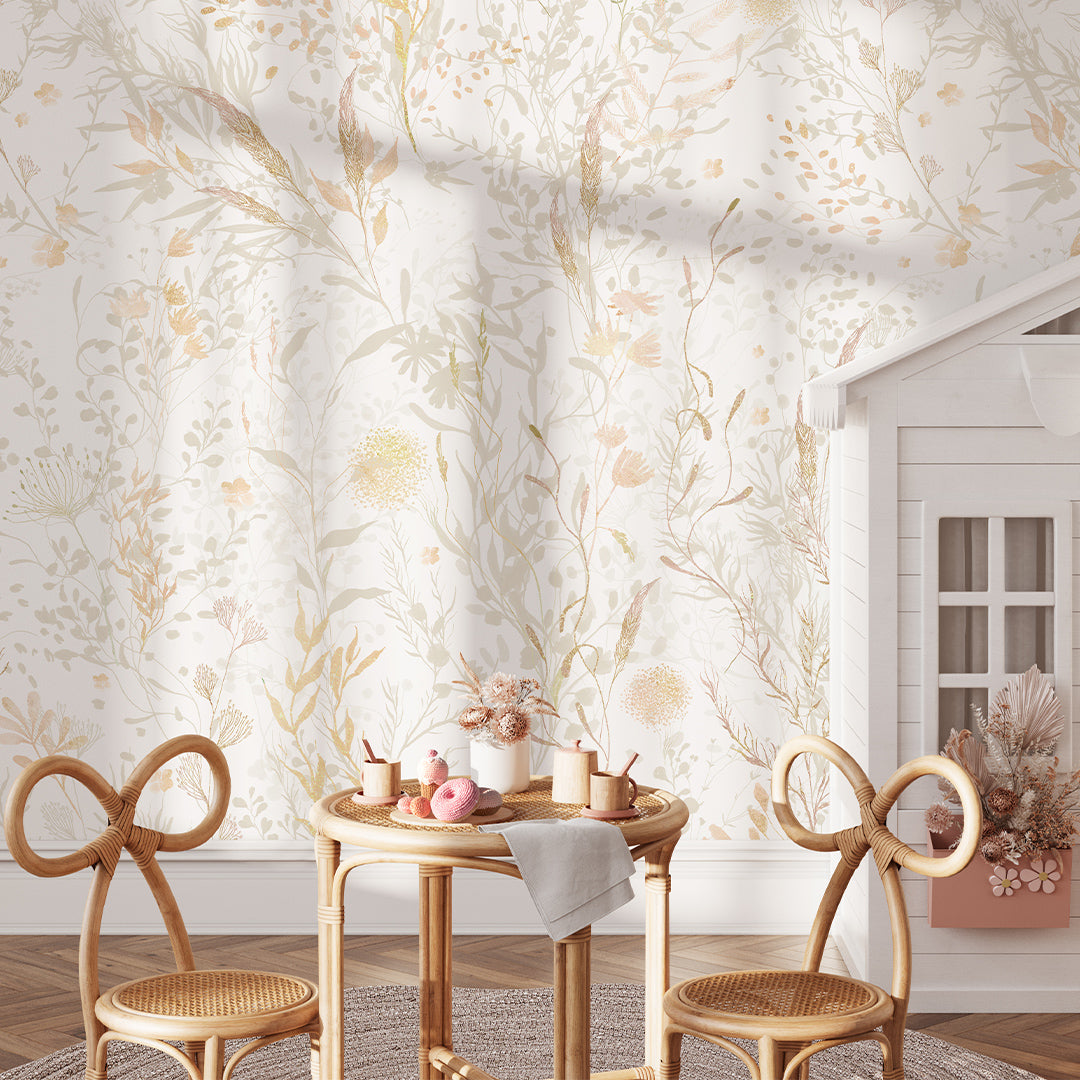 When it comes to choosing wall colors for the nursery, the best nursery wall colors 2023 are undoubtedly pastel shades. These peel and stick wallpapers not only introduce a sense of natural beauty but also add an element of whimsy with birds and blossoms. They effortlessly complement pastel wall colors, creating a harmonious and visually captivating nursery environment that your baby girl will adore.
What's Popular in Baby Decor for 2023?
Sustainability: Eco-friendly and sustainable decor choices are increasingly important. Parents are looking for furniture and decor made from natural materials, such as wood, bamboo, and organic fabrics.
Сolorful Floral Garden Self Adhesive Wallpaper W047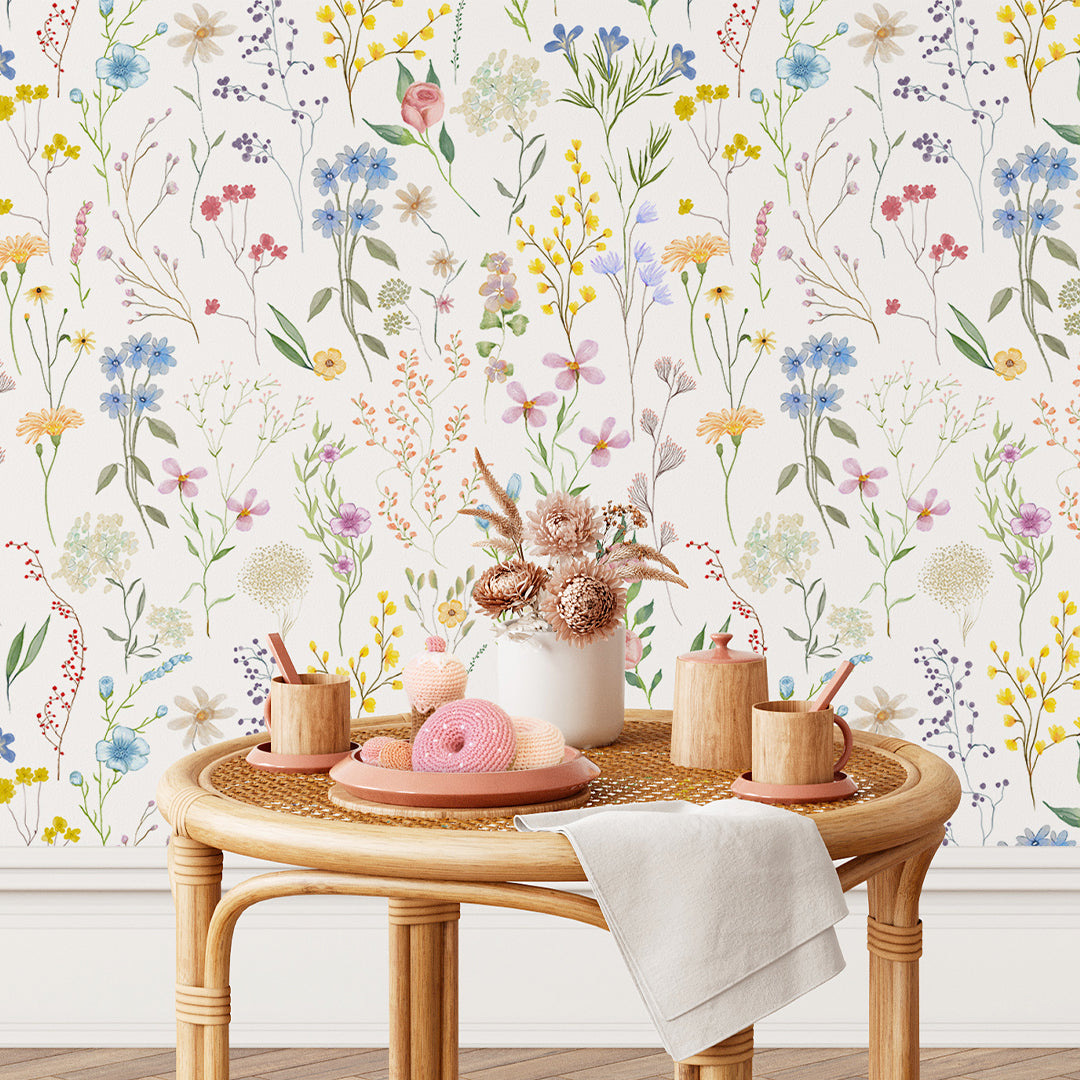 Minimalism: A minimalist approach to baby decor is gaining popularity. This style includes clean lines, uncluttered spaces, and a focus on essential items, creating a serene and calming environment.
Nature and Botanical Themes: One trend that has taken over the baby decor world in 2023 is the use of floral pattern wallpaper. Nature-inspired nursery decor, including floral prints and botanical wallpapers. Whether you prefer vibrant and colorful blooms or the tranquil charm of pastel petals, we have a peel and stick floral wallpaper to suit your nursery's theme and style. Here are some standout options:
Wildflowers Garden Peel and Stick Boho Wallpaper CC279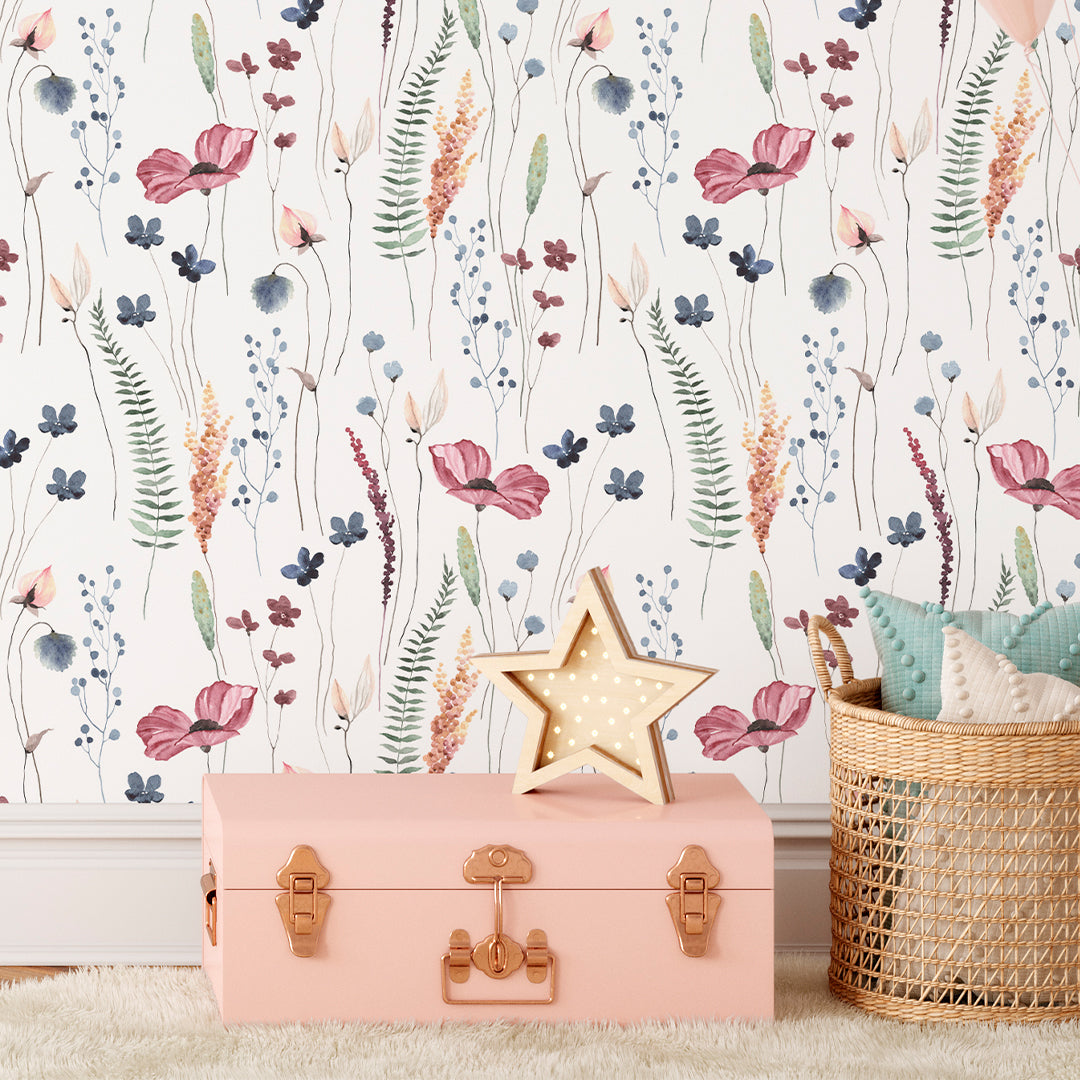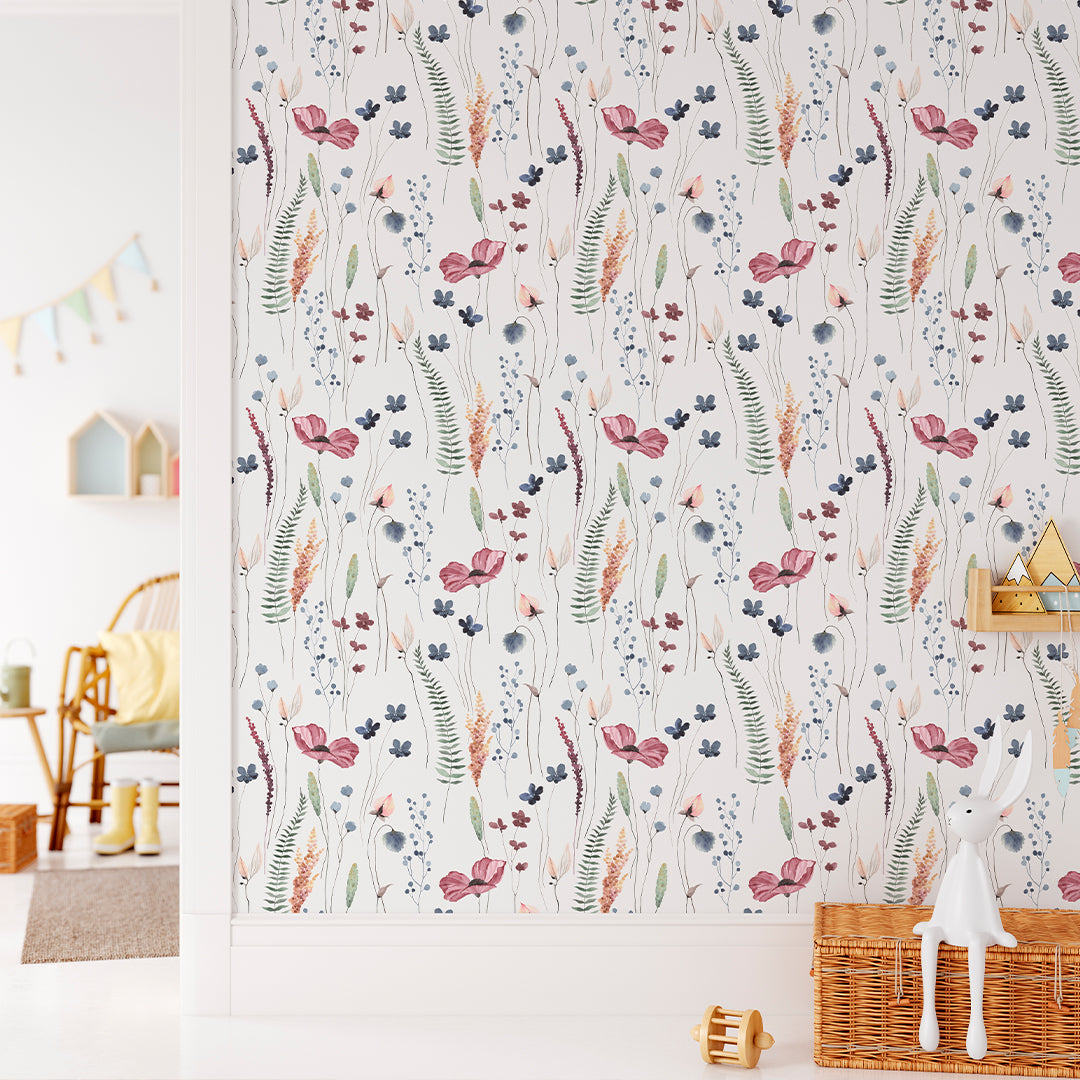 Self Adhesive Pastel Flowers Botanical Pink Blue Purple Floral Wallpaper CC245
Vintage and Retro Vibes: Vintage and retro styles, such as mid-century modern or boho chic, have made a comeback in baby decor. This includes vintage-inspired furniture and decor items.
DIY and Handmade Decor: There's a growing interest in DIY and handmade nursery decor. Parents enjoy creating unique items, like hand-painted furniture, crochet blankets, or handcrafted mobiles.
The Most Popular Baby Theme for 2023
When it comes to creating a dreamy nursery for your little one in 2023, it's all about embracing the most popular baby themes of the year. 
Floral and botanical themes are timeless and versatile, making them a popular choice for baby nurseries. Parents can easily complement these wallpapers with coordinating decor items like crib bedding, curtains, and wall art to create a cohesive and visually appealing space for their little one. Let's explore the top choices:
Self Adhesive Nursery Flowers Botanical Pink Blue Floral Wallpaper CC244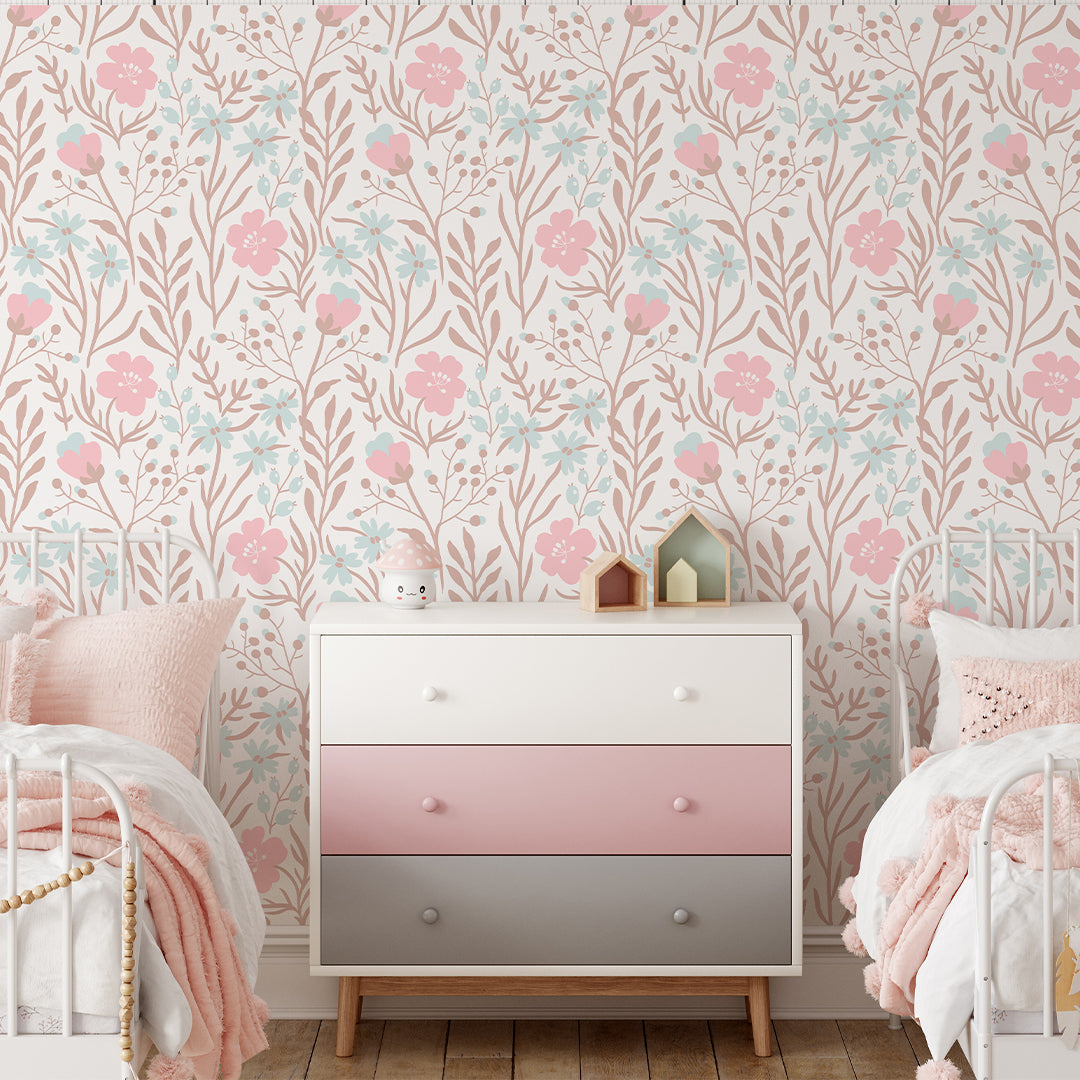 Pink Flowers and Leaves Boho Pastel Floral Botanical Wallpaper CC271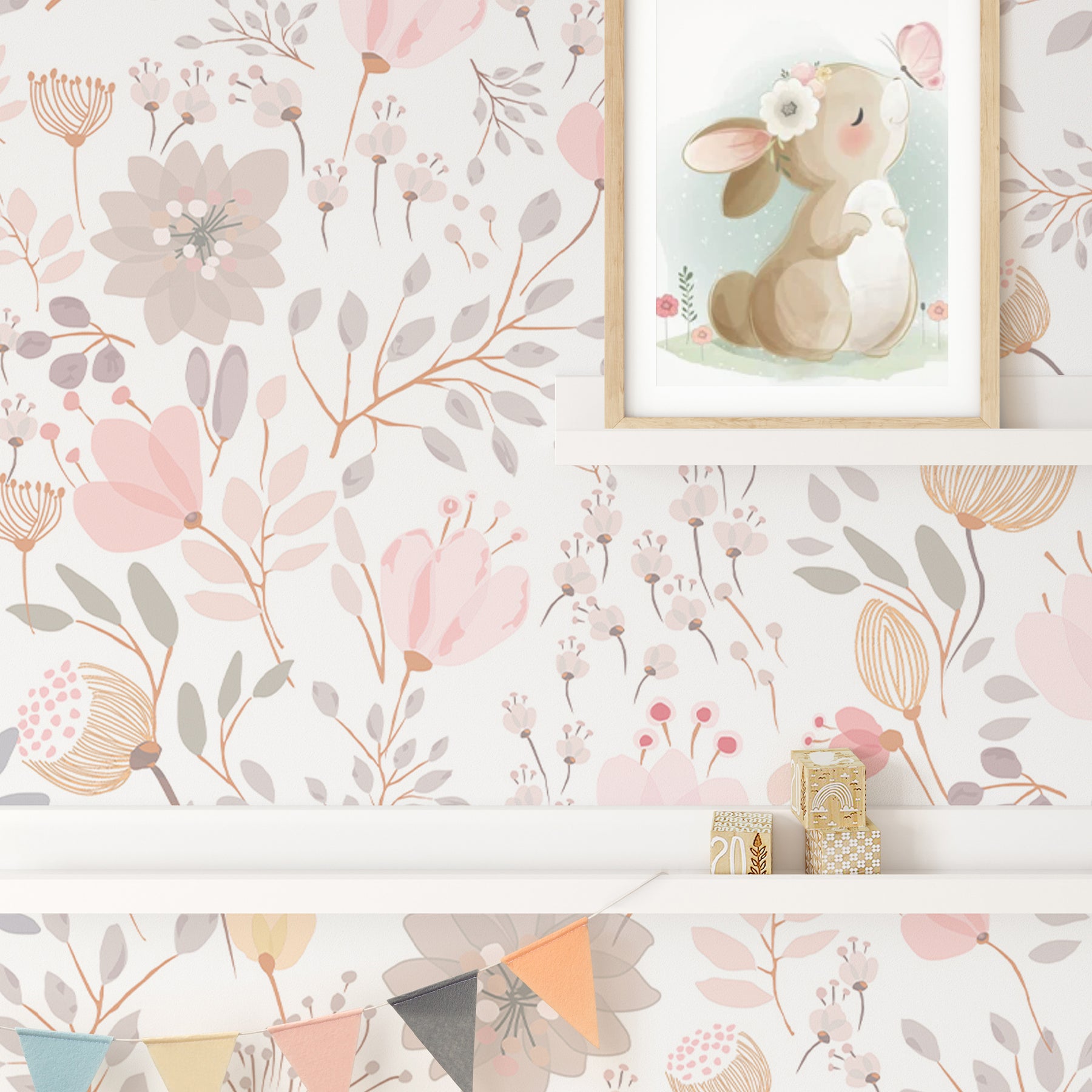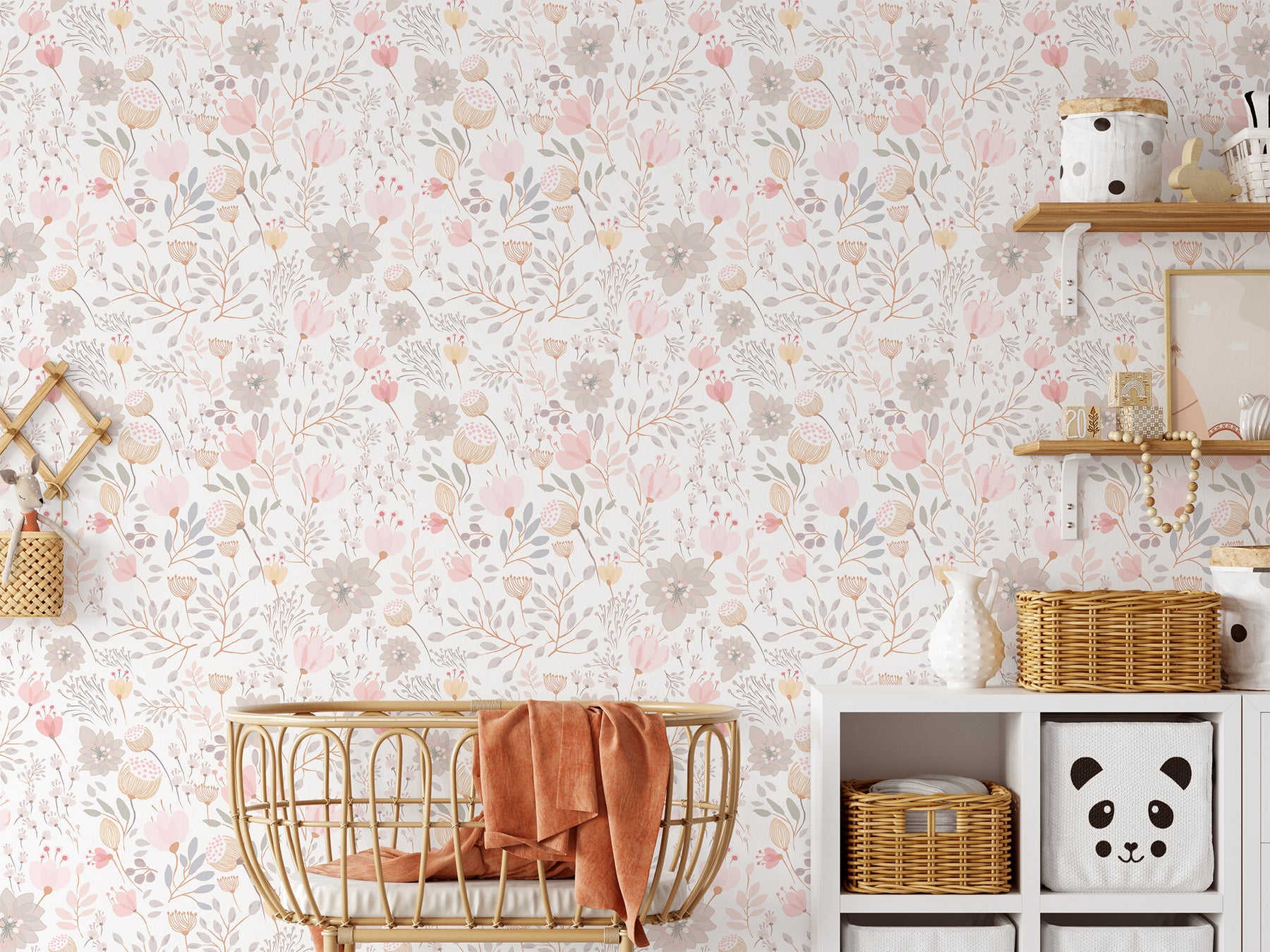 Pink Green Boho Floral Removable Wallpaper CC270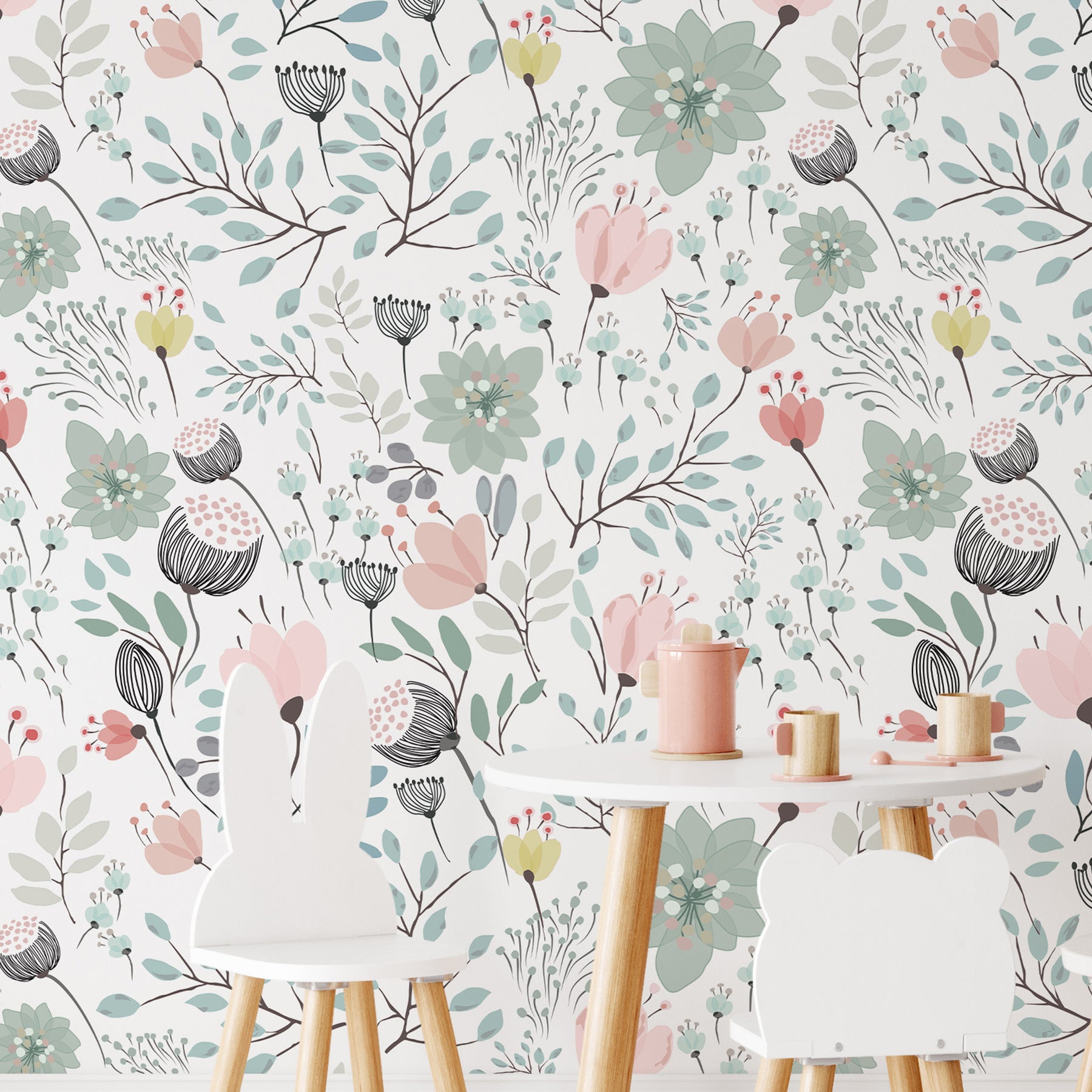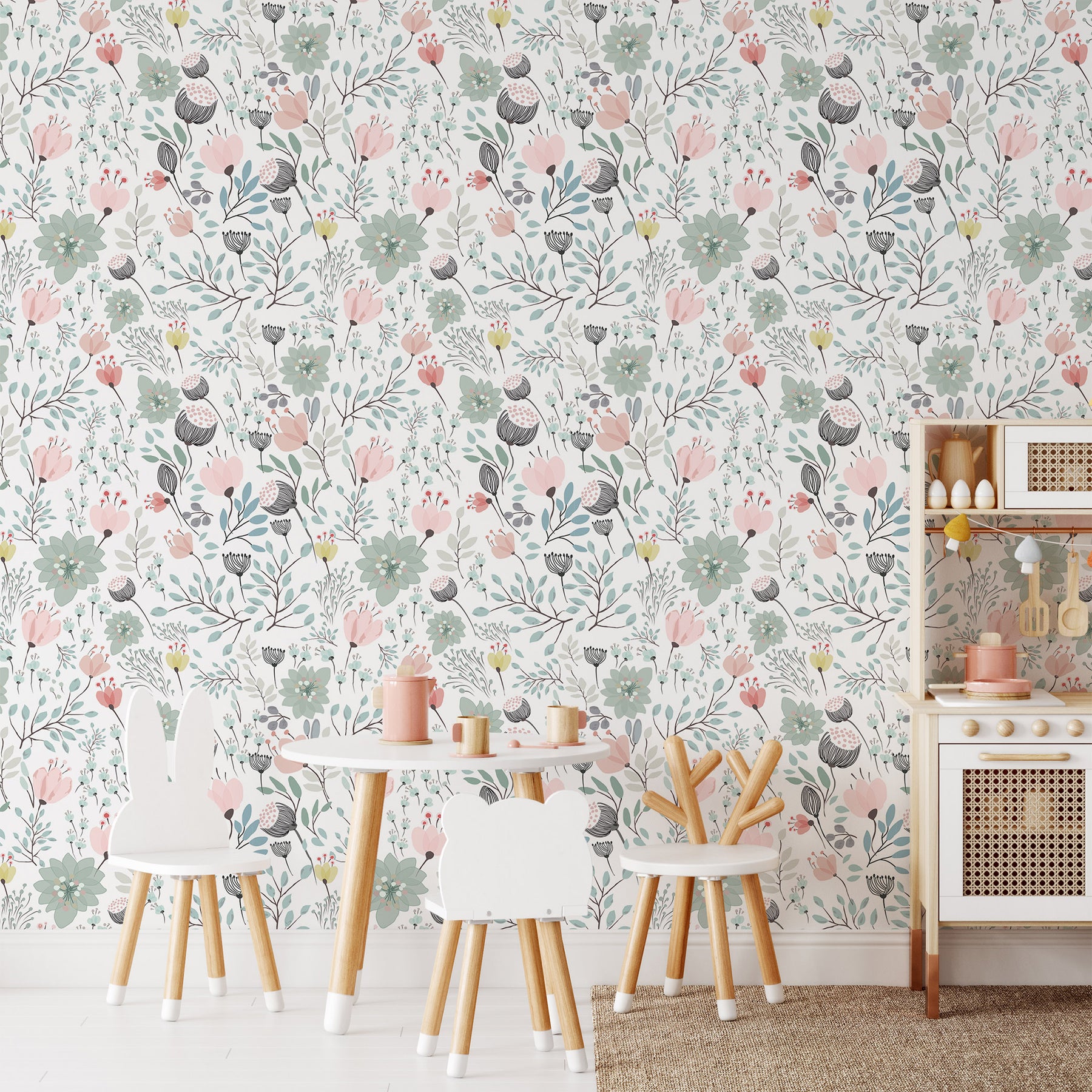 These enchanting themes incorporate soothing pastel colors, delicate floral motifs, and a touch of boho charm to create a nurturing and visually captivating environment for your baby girl. 
How to Decorate a Nursery for a Baby Girl?
When decorating a nursery for your precious baby girl, you want to create a space that's not only aesthetically pleasing but also nurturing and comfortable. Now, let's explore some delightful baby girl nursery ideas. These options incorporate the charm of botanical peel and stick wallpaper, offering a serene and visually pleasing environment:
Pink Dandelion Wallpaper Pastel Floral Peel and Stick Paper CC259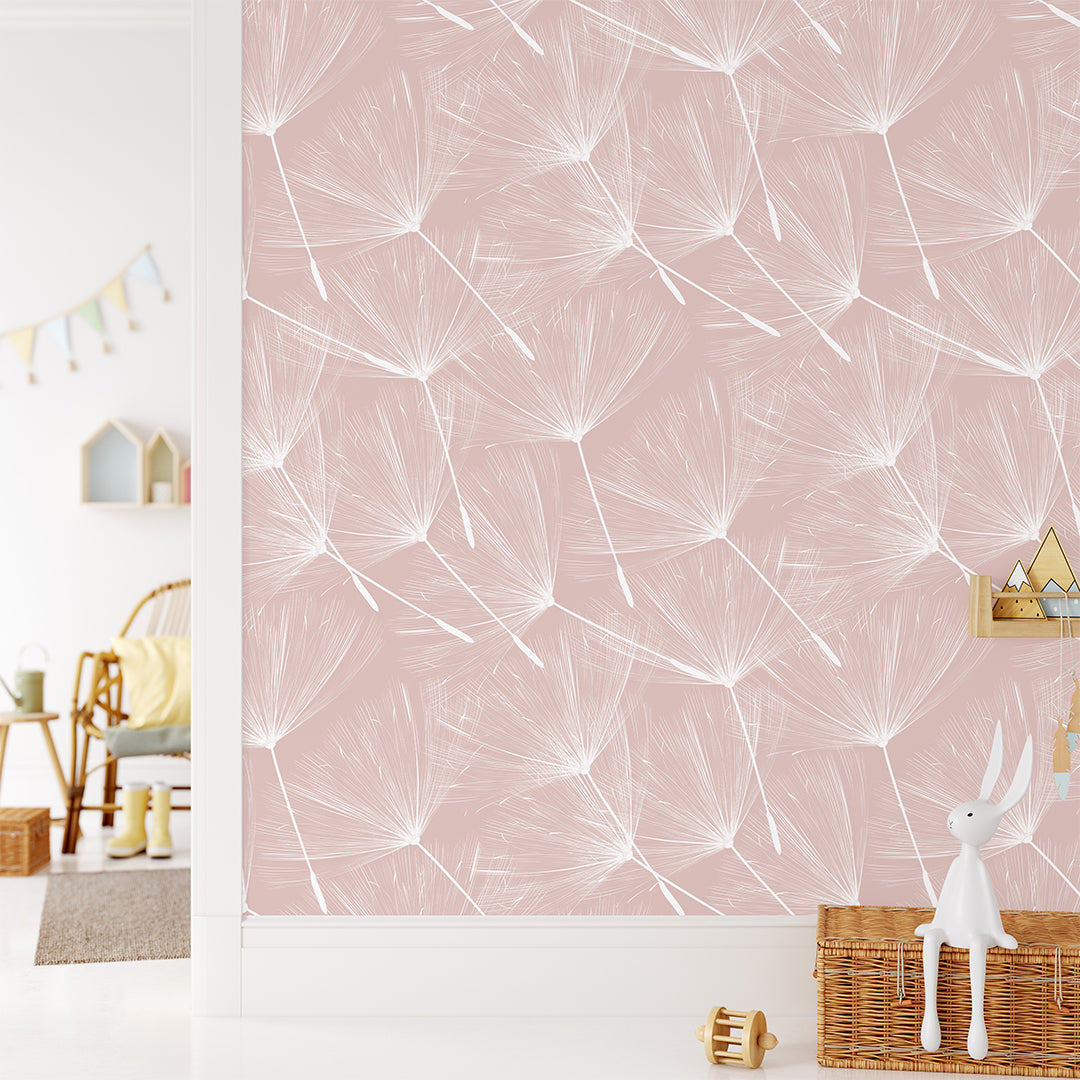 Self Adhesive Floral Watercolor Pink Yellow Blue Roses Retro Flowers Wallpaper CC246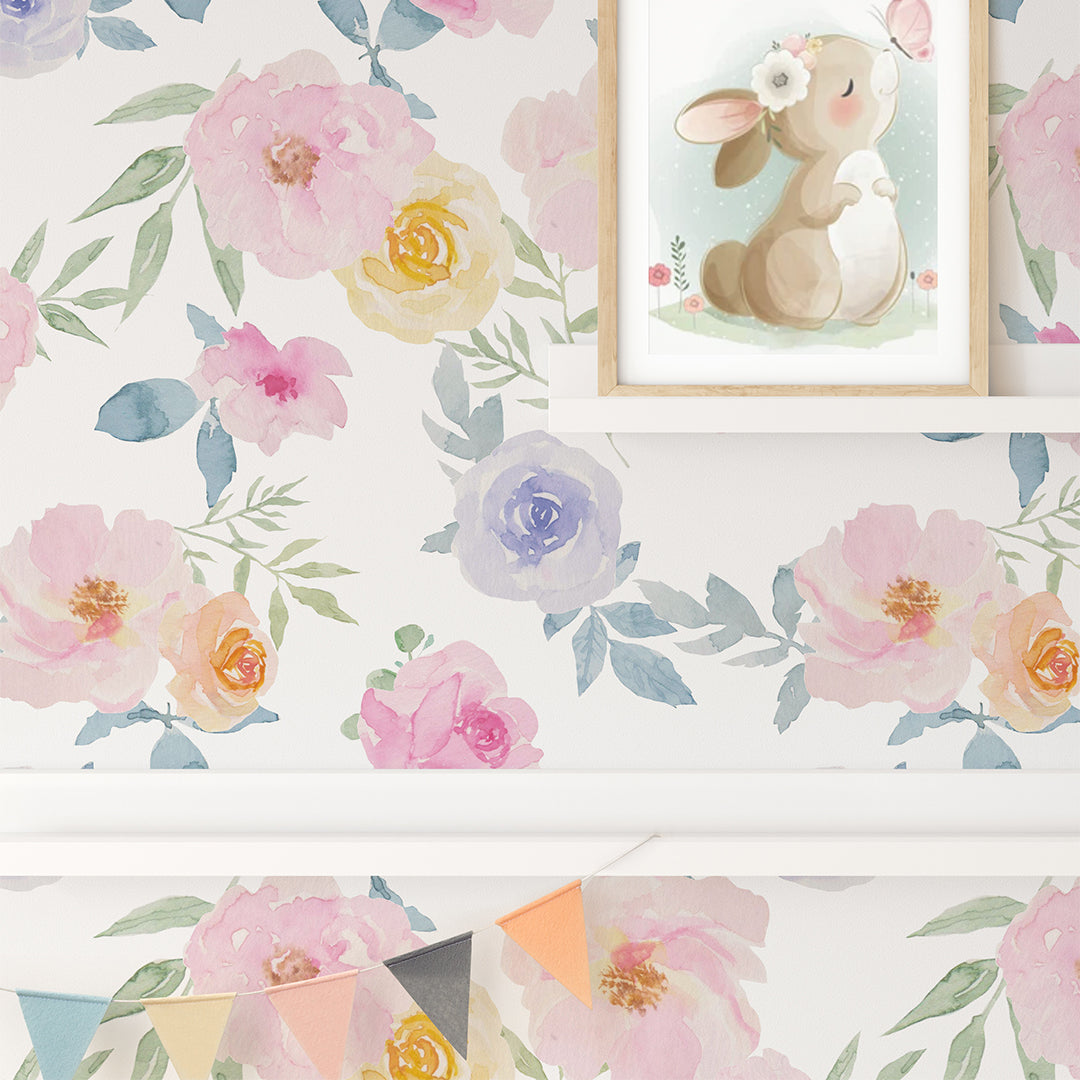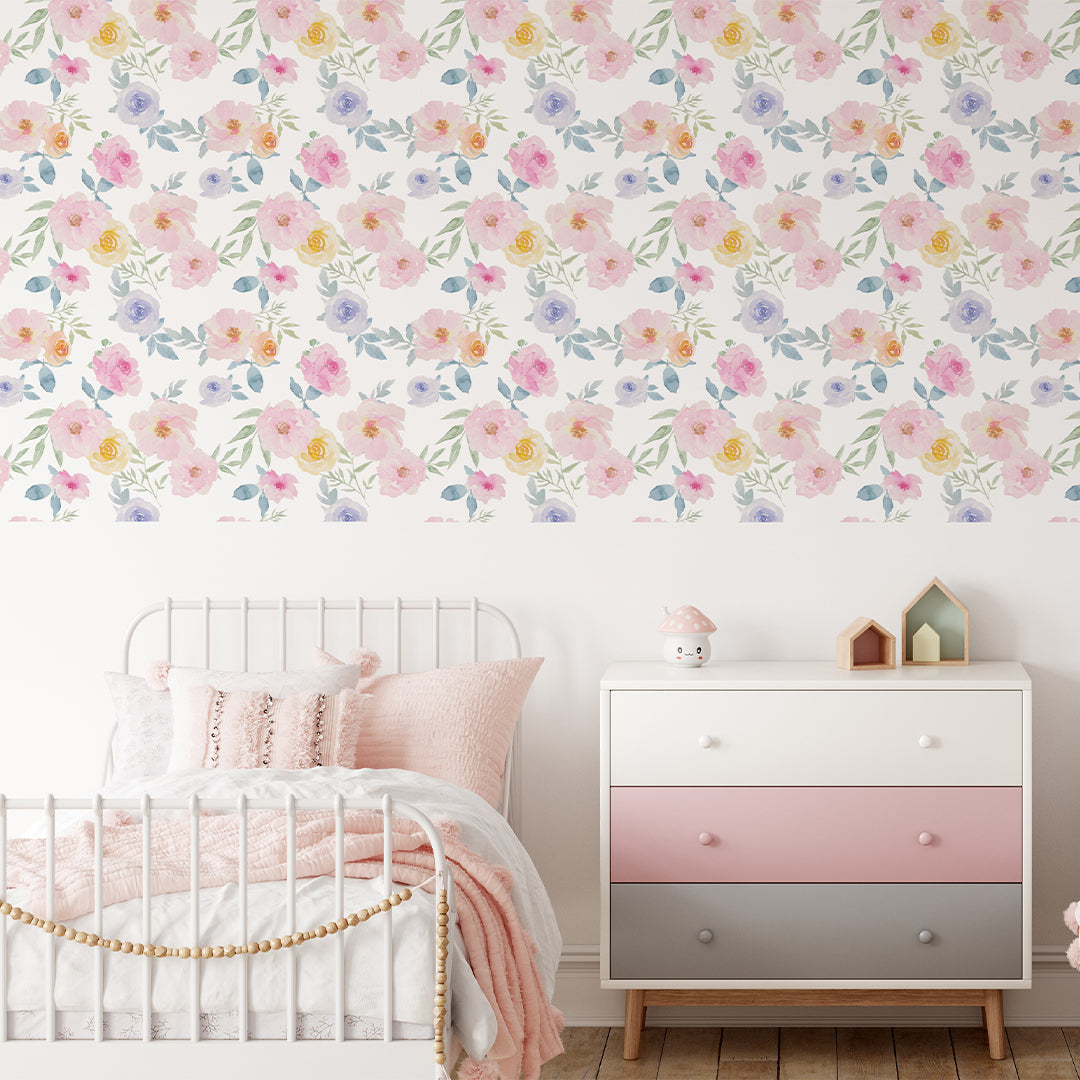 Soft Pink Lilac Purple Flowers Self Adhesive Wall Mural WM002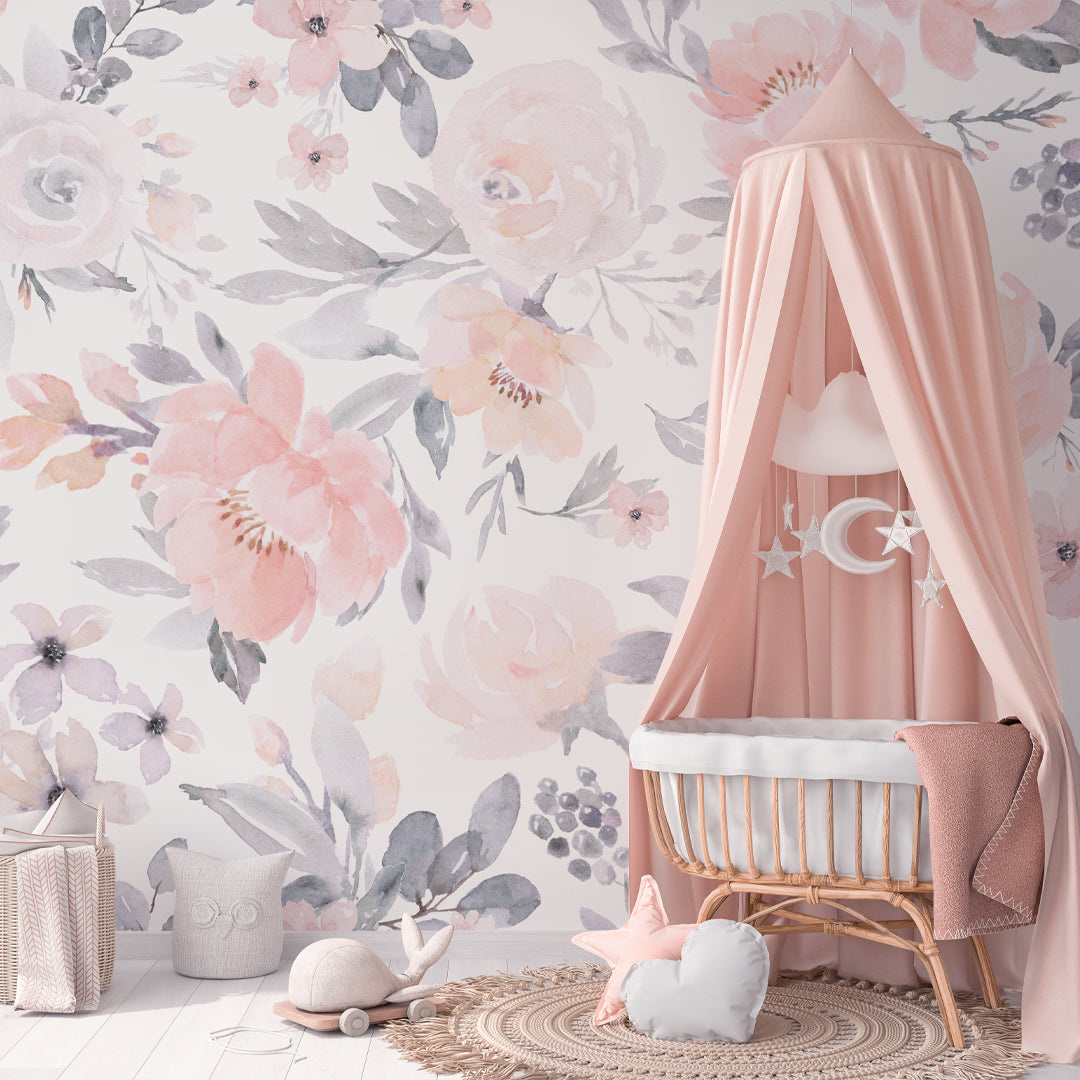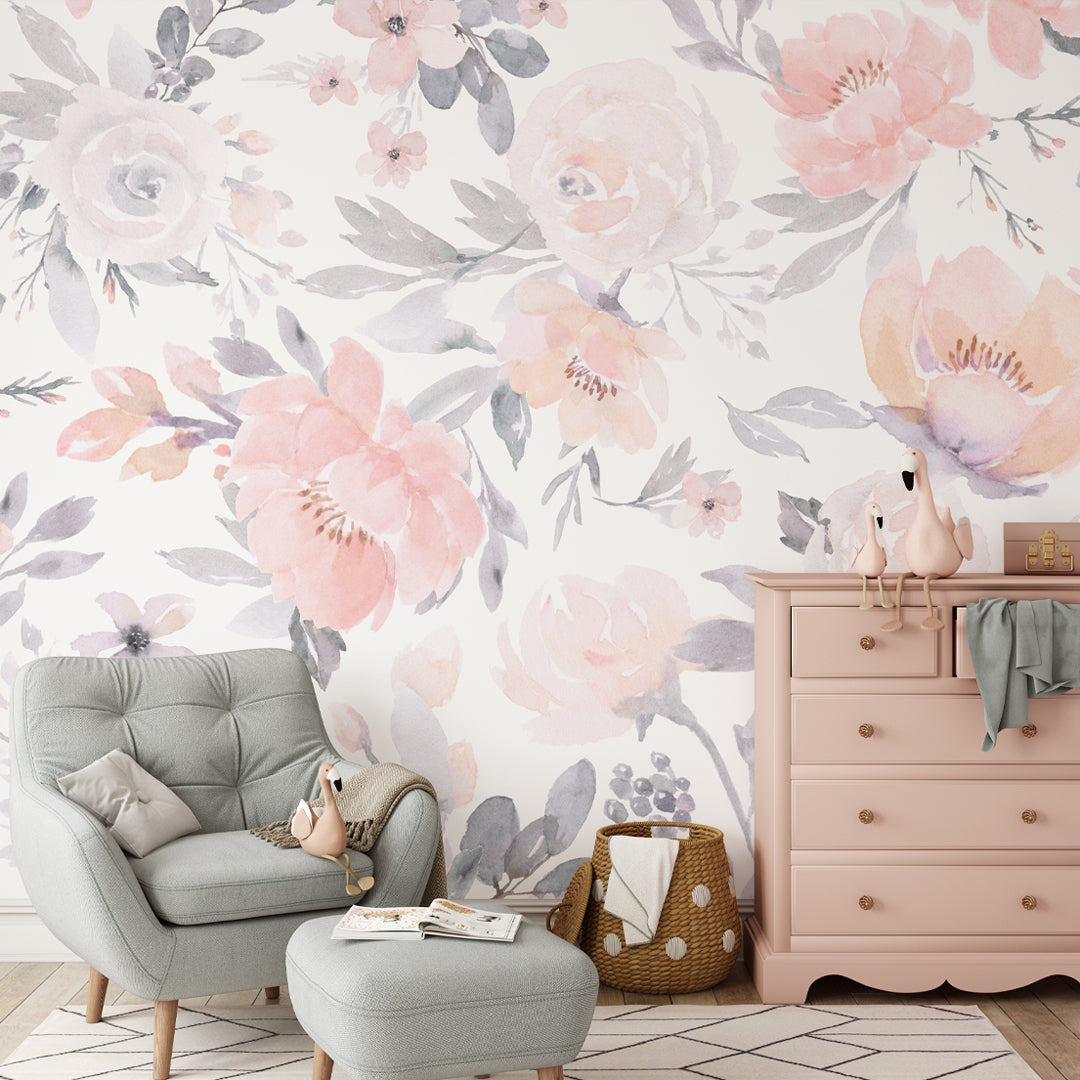 These removable wallpaper infuse the nursery with soft pastel hues, soothing floral elements, and a touch of retro elegance. They create an ambiance that's both calming and inspiring, perfect for your baby girl to grow, explore, and dream.
Conclusion
As we conclude our journey through the world of nursery decoration in 2023, it's essential to recap the trends that are shaping baby rooms this year. From the resurgence of pastel colors to the timeless appeal of botanical elements, these trends reflect the evolving tastes and preferences of parents looking to create the perfect space for their little ones.

Thank you for joining us on this journey of nursery decor trends, and we hope you find inspiration and joy in crafting the perfect haven for your little one. If you're ready to explore more floral peel and stick wallpaper options, don't hesitate to visit CostaCover's floral collection to bring your nursery vision to life.
---